Bushy and styled! New products in catalogue №18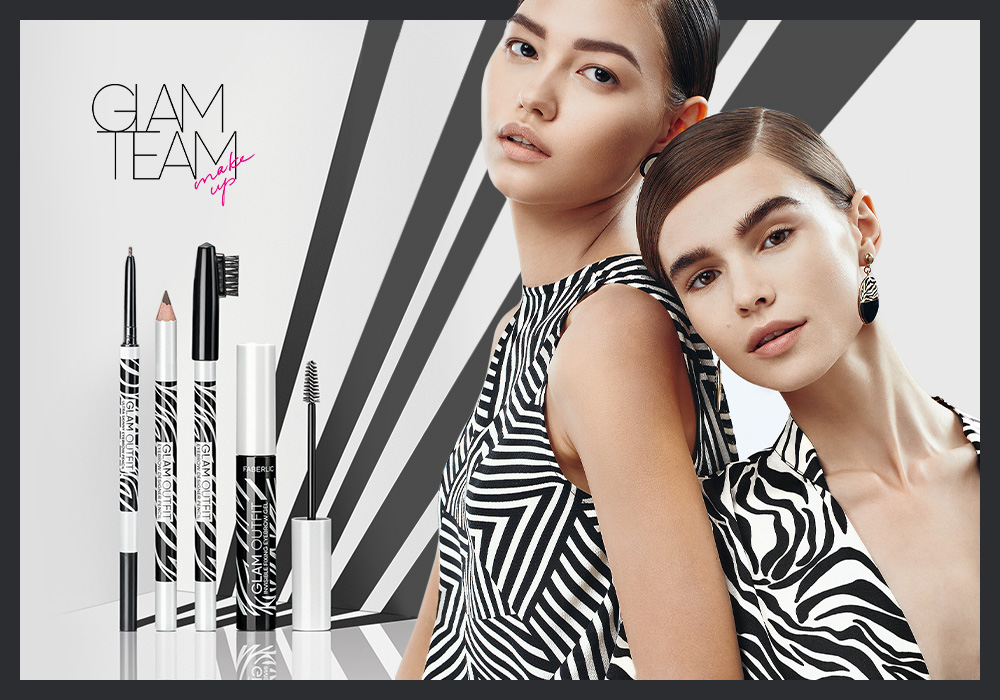 Eyebrows are the frames of your face. Well-groomed brows make your look brighter, your makeup more spectacular, and emphasize your face's unique features. Bushy brows are the hottest new trend these days. Stylists and makeup artists recommend not plucking your brows to make them look more bushy and natural. Presenting new beauty products for creating and shaping brows – Glam Outfit! Stay on trend with us!
Glam Outfit Eyebrow Pencil
The pencil has a soft texture and perfectly corrects brow shape and colour. The small brush on the cap helps shape brows and distribute colour along the entire brow. Use the brush before and after applying the pencil for perfect style and even colour.
Glam Outfit Ultra-Fine Eyebrow Pencil
This pencil with an ultra-fine tip (1.5 mm) perfectly imitates eyebrow hairs. Won't crease, smudge, or flake for hours. The pencil's rich shade has excellent blendability, so you can always be sure of perfect results.
Glam Outfit Eyebrow Gel
A new beauty product for brow correction that provides a well-groomed look and clean shape. The gel texture makes your eyebrows visually thicker, and perfectly holds hairs in place while making them look natural.