An elven crystal! New product in catalogue №18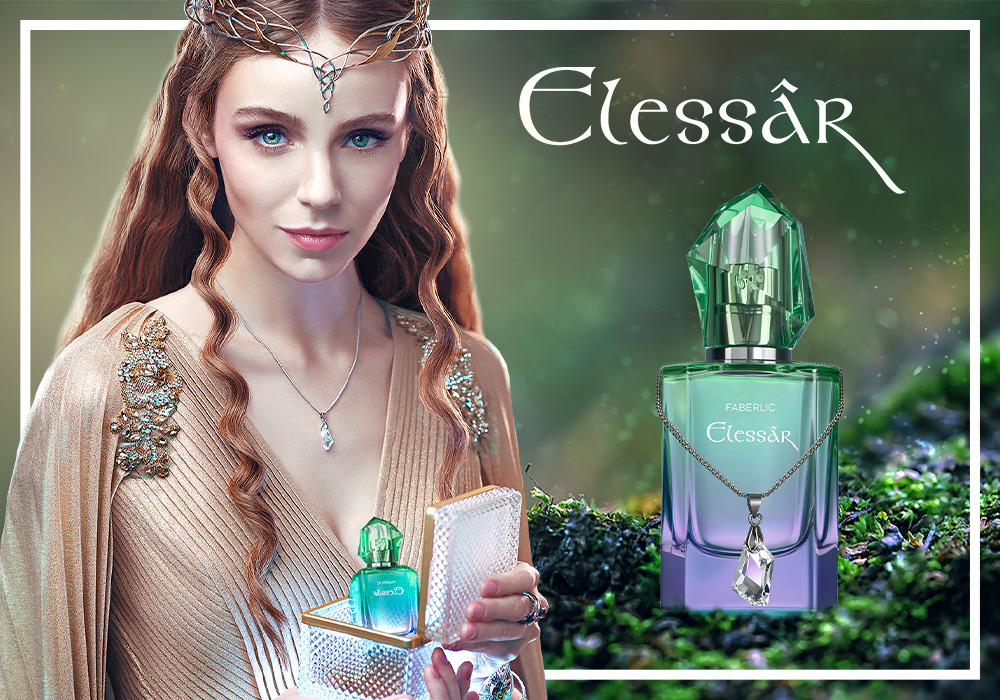 This fragrance's sparkling freshness transports you to an elven land where citrus notes welcome you. The magic of legends hides among a bouquet of gentian, four-leaf clover, and peony. White cedar and musk enchant you with their softness, immersing you in bliss.
Each bottle features a SWAROVSKI® CRYSTAL DE-ART pendant with an AURORA BOREALIS effect (Latin for 'Northern Lights'). Hold a real Elessar elven crystal in your hands.
The pendant has a tag with the Crystals from Swarovski® stamp, containing a unique identification number assigned to each crystal. The back of the tag has a website where you can check the authenticity of the crystal by entering its identification number into a special field.