Youth and suppleness! New products in catalogue №19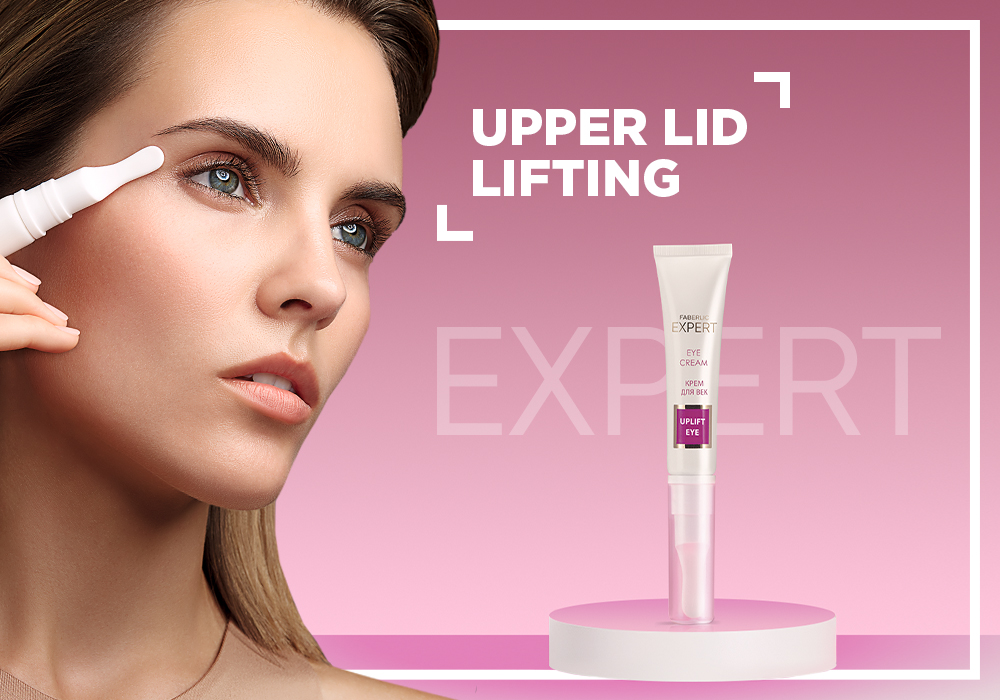 The skin of your eyelids ages first. Drooping upper eyelids age you, making your gaze look heavy and tired.
UpLiftEye eye cream contains BEAUTIFEYE™*, an active ingredient that has a complex anti-aging effect on the skin around your eyes. UpLiftEye lifts drooping upper eyelids, providing a real alternative to blepharoplasty – it smooths crow's feet, and reduces dark circles and puffiness under your eyes. With care for your beauty and youth, the Expert series.

*BEAUTIFEYETM is used with permission from Sederma (France).