No dark circles! New product in catalogue №1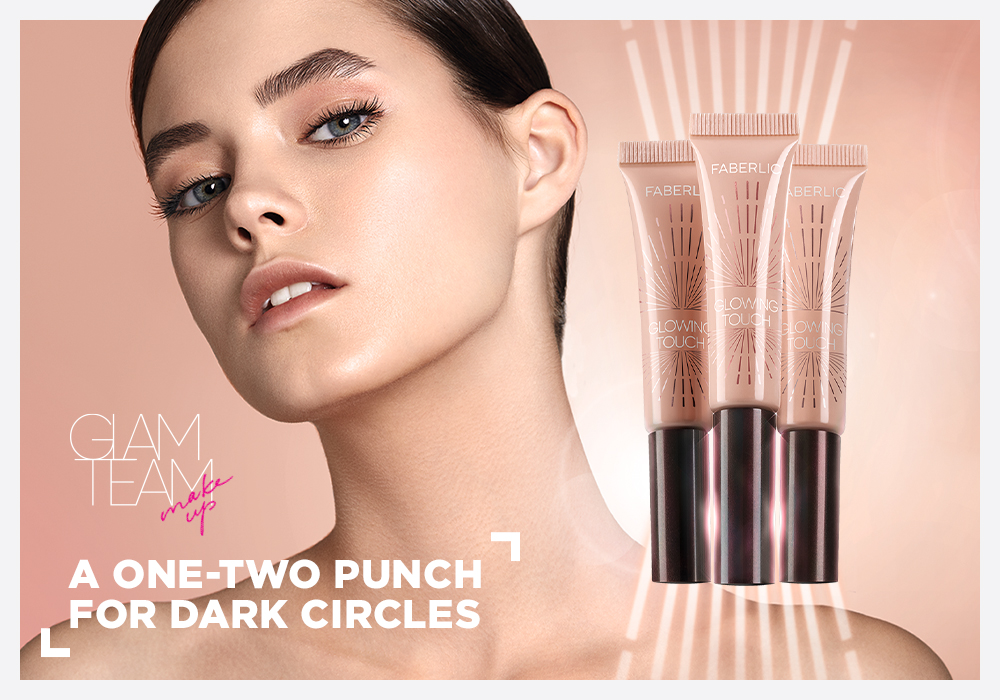 Everyone wants a magic remedy in their makeup bag that will quickly hide skin imperfections, provide even tone, and eliminate dark circles. We're pleased to present a new arrival in the Glam Team series: Glowing Touch concealer.
You just need a few swipes to hide signs of fatigue, emphasize your best features, and lighten and hide dark circles. Enriched with reflective particles, the formula provides light concealing coverage and gives skin a healthy glow. LIGHT BLURRING technology noticeably corrects imperfections, and 3 active ingredients work from within to fix dark circles under your eyes.
Glowing Touch concealer instantly smooths fine lines, reduces signs of fatigue, improves skin's radiance, and neutralizes unwanted dark circles, preventing them from appearing in the future. In just 1 week it provides a significant anti-wrinkle effect, and in 2 weeks it brightens and reduces dark circles.