FABERLIC BOOK! New products in catalogue №2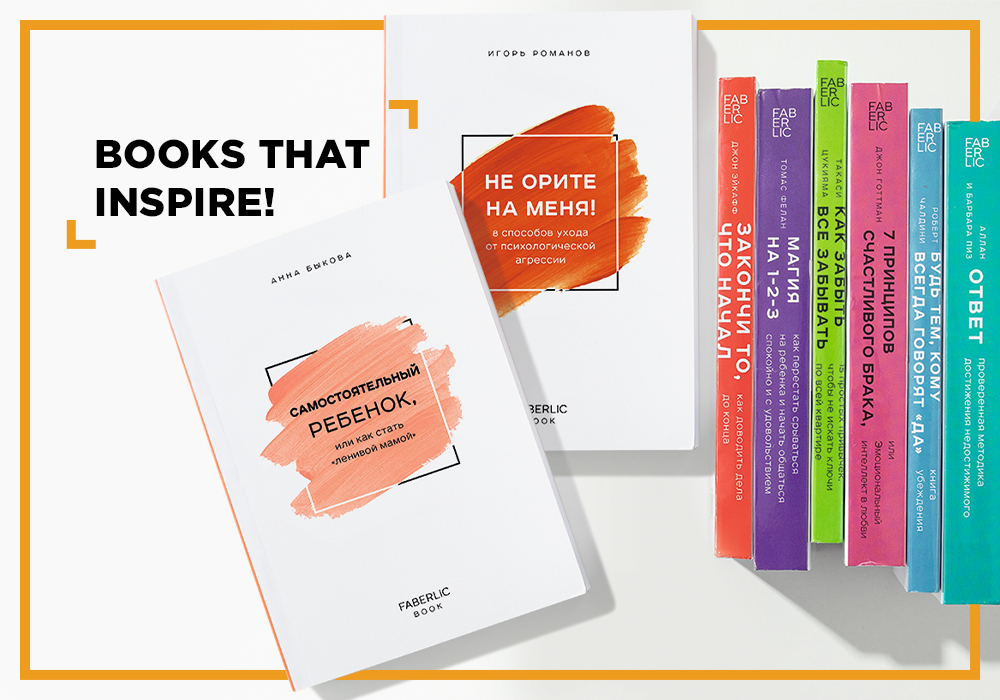 Interesting techniques from the authors, various practices, a clear presentation structure and an easy style make many books real hits. Faberlic has added new bestsellers to our library to help you better understand the world around you and improve your skills.

Self-Sufficient Child, or How To Become a "Lazy Mum"
author: Anna Bykova
This is a book about how to keep yourself in mind and find a resource to go beyond the role of a parent. How to cultivate your own willingness to let your child move into an independent life. Simple and useful parenting skills for children and parents.

Don't Shout On Me!
author: Igor Romanov
Emerge victorious from any skirmish, diplomatically snuff out conflict, benevolently defend your borders, and turn enemies into good friends. All this is taught in this book, written by Igor Romanov, a psychiatrist and psychologist with thirty years of experience. He offers 8 techniques to help you move towards constructive dialogues.