Comfortable shaving! New products in catalogue №2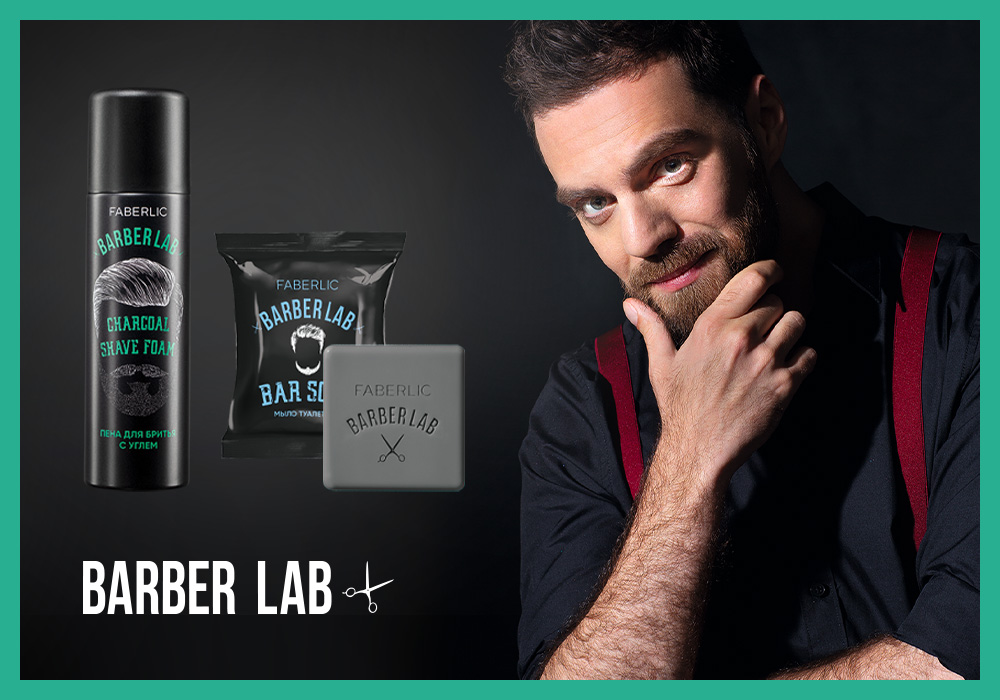 Barber Lab is a care product series for beard and hair. The interesting design, innovative formulas, and excellent results drive demand of the product among men. Experience the comfort and pleasure of shaving with the new Barber Lab series products.
Charcoal shave foam gently cleanses and prepares skin for shaving, making the razor glide smoothly and evenly. The charcoal in the product has a detox effect, while allantoin, green tea, and aloe vera soften and fully moisturize skin. Forget about irritation and redness!
Bar soap for men is perfect not only for cleansing skin, but also for shaving. A convenient format, stylish packaging, and an excellent price are the undeniable advantages of this product!