Culinary masterpieces! New product in catalogue №3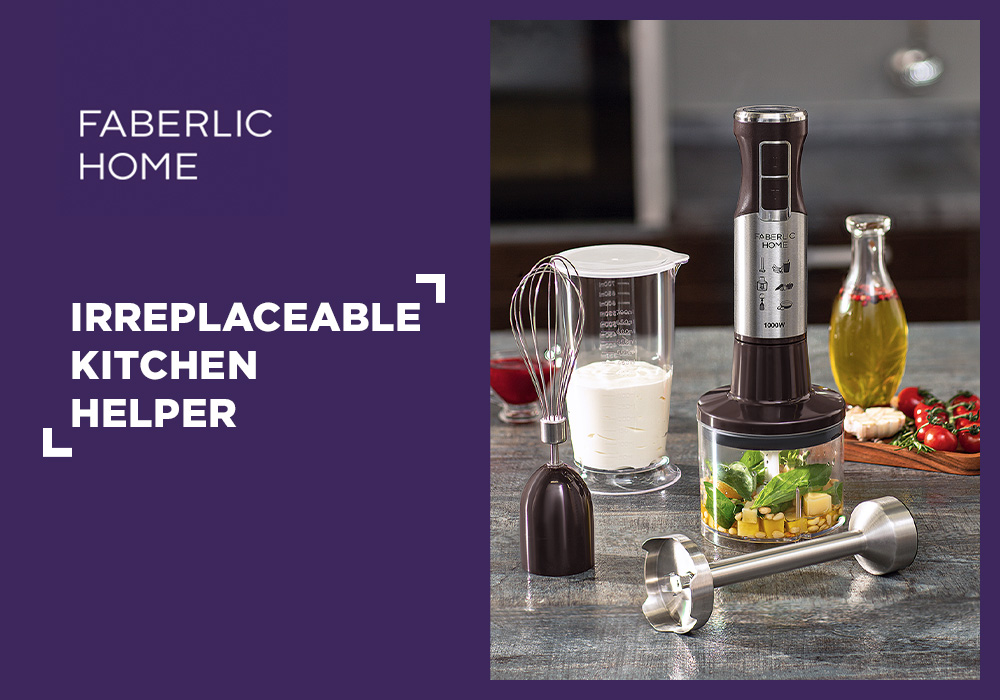 When we need to grind something fast or beat eggs, modern kitchen devices help us. This powerful device turns a mixture of separate ingredients into a culinary masterpiece in seconds. Meet your indispensable kitchen helper: the Faberlic Home powerful immersion blender.
This convenient high-capacity blender can pulverize any food: vegetables, meat, nuts, chocolate, ginger, cheese, or herbs. The conveniently located speed buttons let you select the perfect mode for any task, and the slip-proof coating and ergonomic handle make using the device comfortable.
The immersion blender is perfect for making cream soups or baby food, and is indispensable when making creams or sauces. Become a true chef and delight your loved ones with exciting gourmet dishes made with your new kitchen helper!