Unique recipes! New products in catalogue №3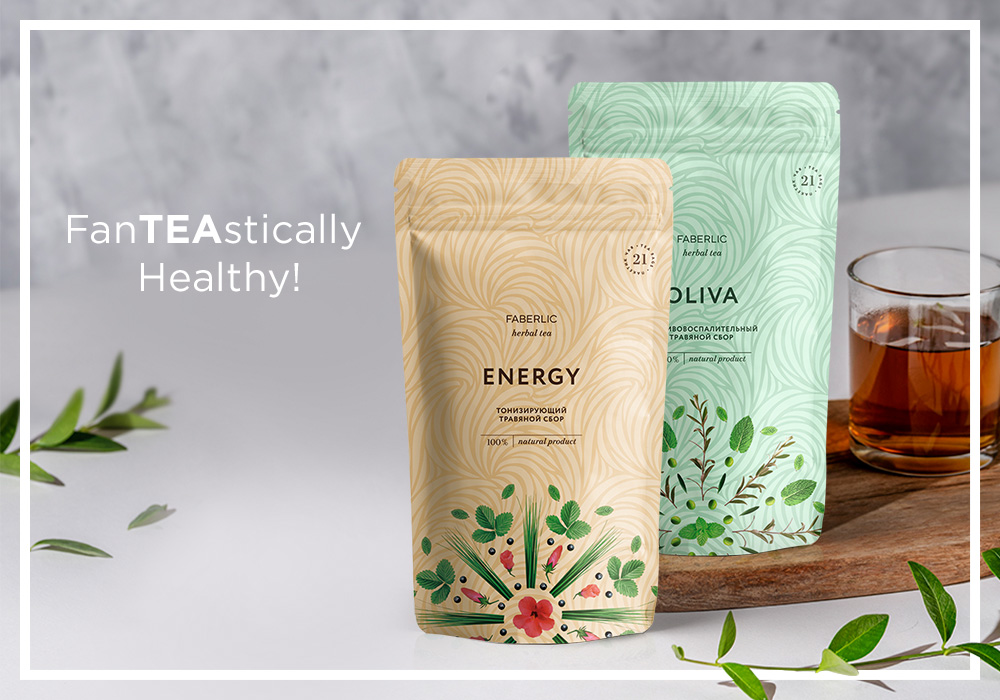 Herbal blends have a positive effect on your health, and stimulate your body's processes, directly helping with particular problems. Meet the new products in the Faberlic Herbal Tea series: OLIVA and ENERGY herbal blends!
OLIVA
Anti-inflammatory herbal blend
Has a positive impact on your immune system.
Has an anti-inflammatory effect, reduces symptoms of inflammatory processes, enhances and strengthens immunity. Ingredients: olive leaves and mint leaves.
ENERGY
Invigorating herbal blend
Recommended to help fight fatigue, emotional stress, and decreased performance.
Perfectly tones and gives you energy, acting as a general tonic. A great alternative to coffee. Ingredients: mint leaves, strawberry leaves, hibiscus flowers, ginger root, licorice root, lemongrass, beetroot, eleuterococcus root.
Faberlic Herbal Tea is an incredibly beneficial collection of herbal blends for your health!