Spring is here! New products in catalogue №3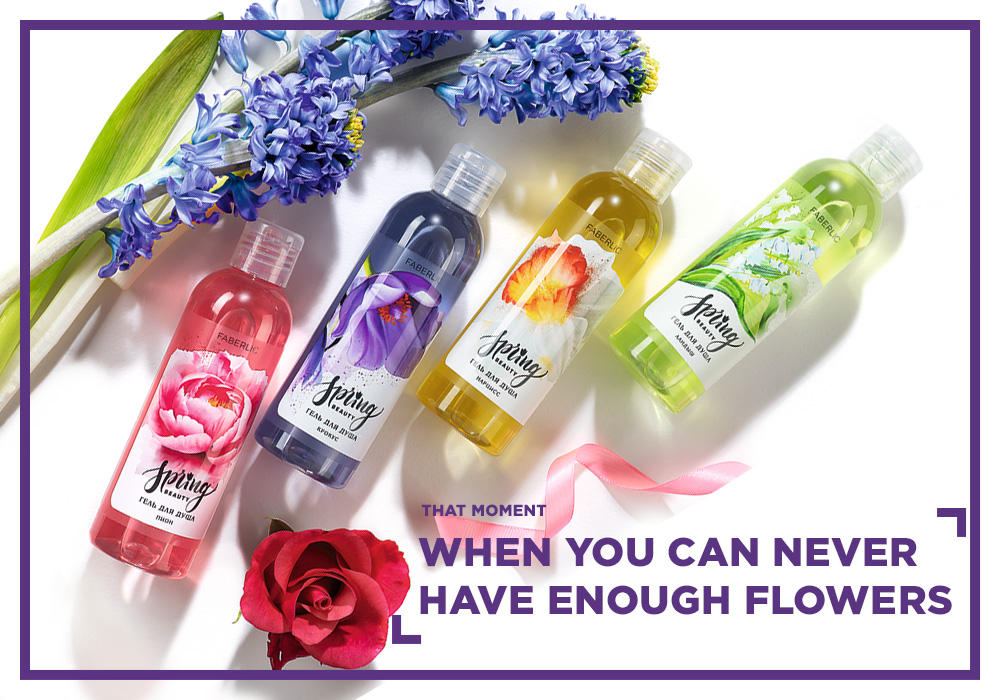 Be swept away by a floral waltz with the Spring Beauty limited collection! Shower gels will put you in a great mood and wrap you in a trail of fragrant bouquets. The new collection includes the sunniest fragrances: resonant peony, refined lily of the valley, bright narcissus, and tender crocus.
The Spring Beauty Hand care gift set makes a wonderful gift for International Women's Day. The unique formulas were designed specifically to restore the skin of your hands. They will make them soft again and provide complex care and protection. The gift set includes:
Intensive Restoration Hand Cream to instantly soften and restore dry and damaged skin.
Nourishment & Smoothing Hand Cream makes your skin supple again.
Protective Hand Cream protects your hands against negative environmental factors.
Give the women close to you emotions, flowers, and a spring mood!