Beautiful lines! New products in catalogue №3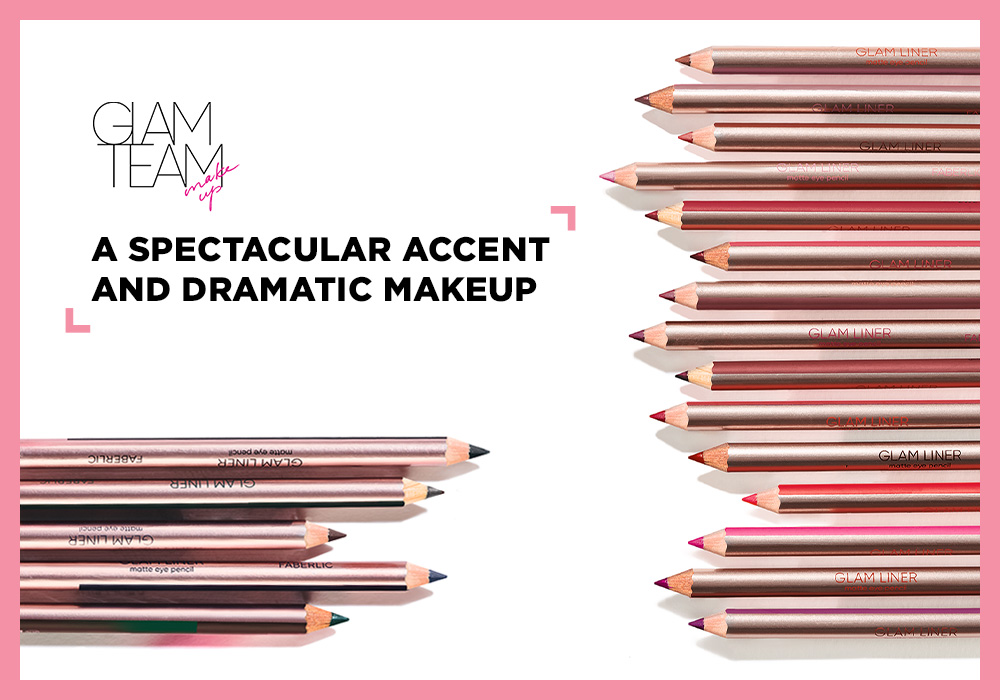 It's no secret that good makeup can hide imperfections and emphasize your best features, letting you understand compliments and admiring glances without words. New beauty arrivals in the Glam Team series will make it easy and help you create impressive, sensuous makeup in a few swipes.

Glam Liner Lip Pencil is simple and comfortable to apply, and gives you a crisp contour. The product's wax base and long-lasting formula prevent the lipstick from bleeding and create a perfect contour the whole day long. The wide range of shades and soft texture will not only let you match your makeup to your mood, but also volumize your lips.

Glam Liner Eye Pencil can be used to create spectacular matte wings or on your waterline as kajal. Kajal is a special eyeliner pencil that is much softer than ordinary eyeliner.

Dermatological testing has shown that Glam Team pencils are free of mineral oils and preservatives, and are absolutely safe for use.