A playful mood! New product in catalogue №3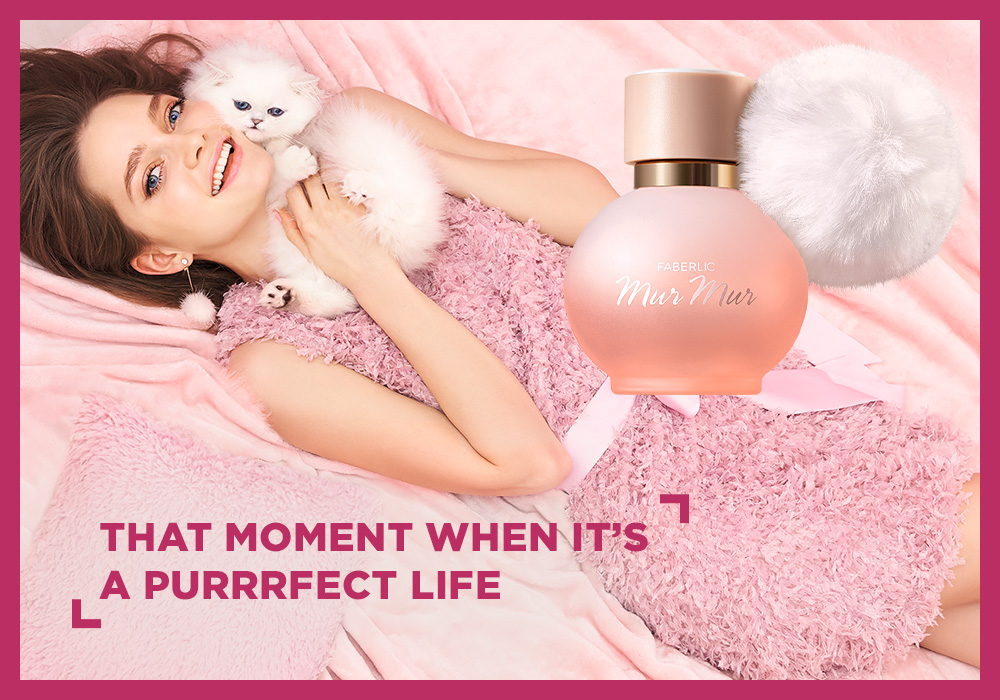 True ladies are often compared to cats: a playful nature that never stops surprising you, a love of touch, and valuing independence. What else do they have in common? Women and cats both appreciate comfort, and their grace and elegance inspire the opposite sex.
The new Mur Mur women's fragrance will cheer you up and accentuate your playful, flirty look. Sweet notes of coconut, caramel, and white chocolate create a charming combination. Leave a sweet, sophisticated trail of playfulness and flirtiness behind you. A purrfect mood for the entire day!