A Glass Baking Dish! New product in catalogue №5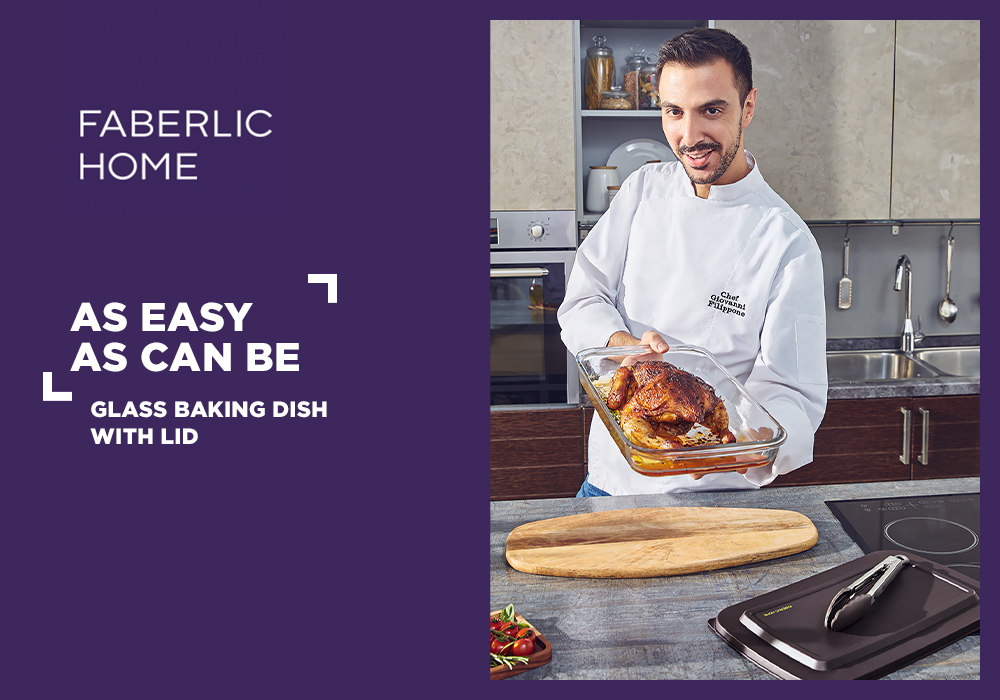 A delicious homemade dinner within family surroundings is considered a tradition for many families. It is during dinner that family members share news and talk about the past day. Prepare your family and friends a dish that they will certainly appreciate and love – and to help you with this – the new glass baking dish with a lid from the Faberlic Home series.
The dish is suitable for cooker ovens, microwave ovens, refrigerators and freezers. Can be used to store ready meals. Material: dish – borosilicate glass, lid – polypropylene. Volume – 3 litres.