No problem whatsoever! New products in catalogue №5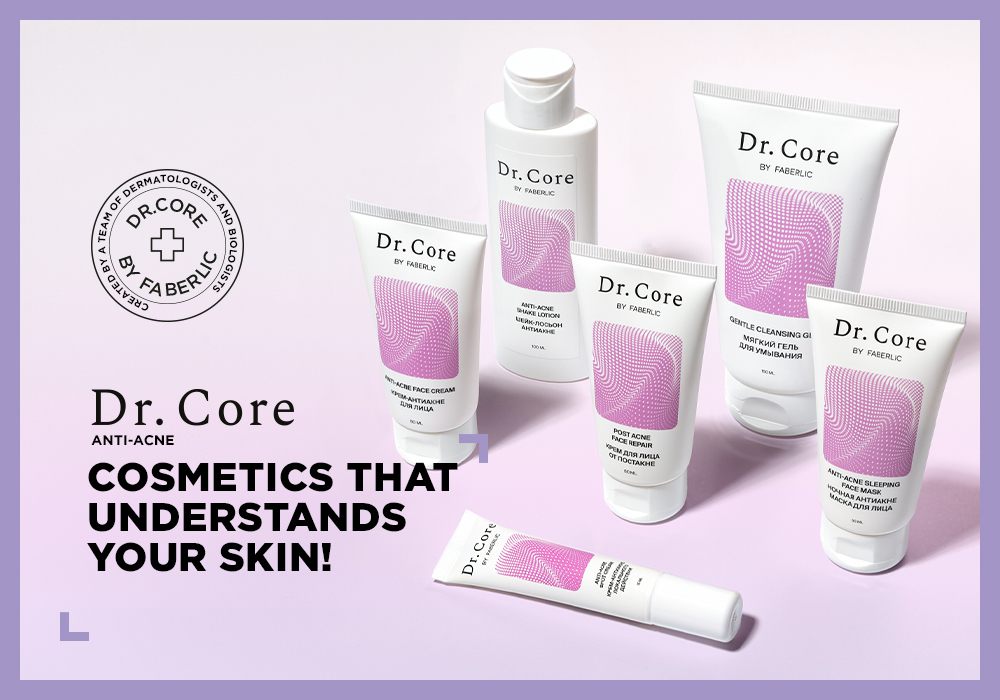 We are delighted and proud to present the first Faberlic cosmetics series created according to the principles of corneotherapy – Dr. Core!
The active components of the product series mimic the natural mechanisms occurring in the skin: penetrating into the stratum corneum of the epidermis, they make up for the lack of those substances and structures, which contribute to the further regeneration of the deeper layers of the skin. This scientific approach has made it possible to create a unique series of products that effectively solves specific dermatological problems.
Dr. Core ANTI-ACNE series is designed to care for oily and problem skin at any age, including for those suffering from "maskne" – acne caused by wearing masks and respirators for an extended time. Thanks to the active ingredients the number of inflammation points is reduced, the intensity of redness as well the number of bacteria that causes acne are also curtailed. The Dr. Core ANTI-ACNE series reduces pigmentation, normalizes hyperkeratinization, regulates sebum build-up, and acts as an antiseptic.