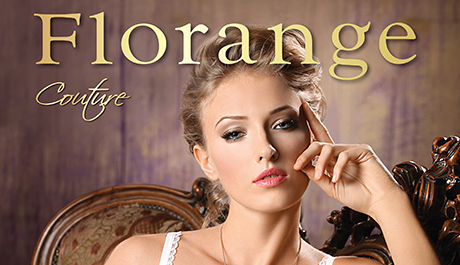 Underwear is perhaps the most important item in a woman's wardrobe. It boosts self-confidence by emphasizing strengths and hiding figure flaws. Provided, of course, they are properly selected!
You will be able to accurately determine the Florange size that you need by using the data in the table below.
Carefully take a few basic measurements, as shown in the figure.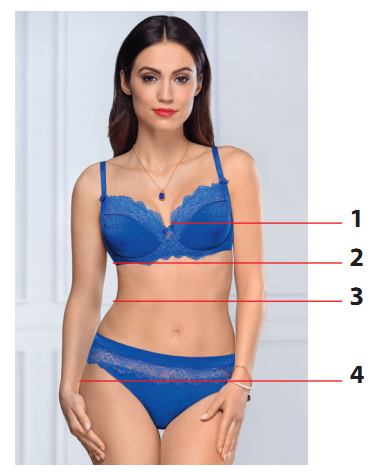 1. Bust: measure around the fullest part of your chest.
2. Under bust: measure directly under your bust.
3. Waist: measure tightly around your waistline.
4. Hips: measure around the widest part of the hips.
All dimensions are in cm. When choosing between two sizes, choose the larger size.