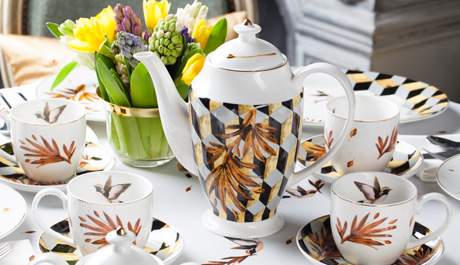 In the digital age, people still drink tea, set the table for lunch, and have candlelit dinners. These sweet traditions give us a warm feeling and help us understand each other better.
How can you maintain the charm of the family table? We, for example, are doing it like this:
1. We're using the right dishes for the job.
When sugar is in the sugar bowl, milk in the milk jug, and butter in the butter dish, the mood at the table becomes special.
Foods in their specially designed dishes look neat and tidy, and it's not only pleasant, but also convenient to portion them out.
2. We're making details important.
Retro table service requires special attention to detail: the cutlery handles, the way napkins are folded, flowers, and the pattern of the tablecloth. A chipped fork has no chance in this approach, and the thought "It's time to get rid of it!" isn't passed on from generation to generation.
3. We're buying dish sets.
And not just buying, but also using! Because when the cups don't match the plates and the tea kettle doesn't match the sugar bowl, it gives the impression of a makeshift bachelor pad where "everything but the kitchen sink" was collected. The crown atop this mess will be the one favourite chipped plate, since "there's only one like this"...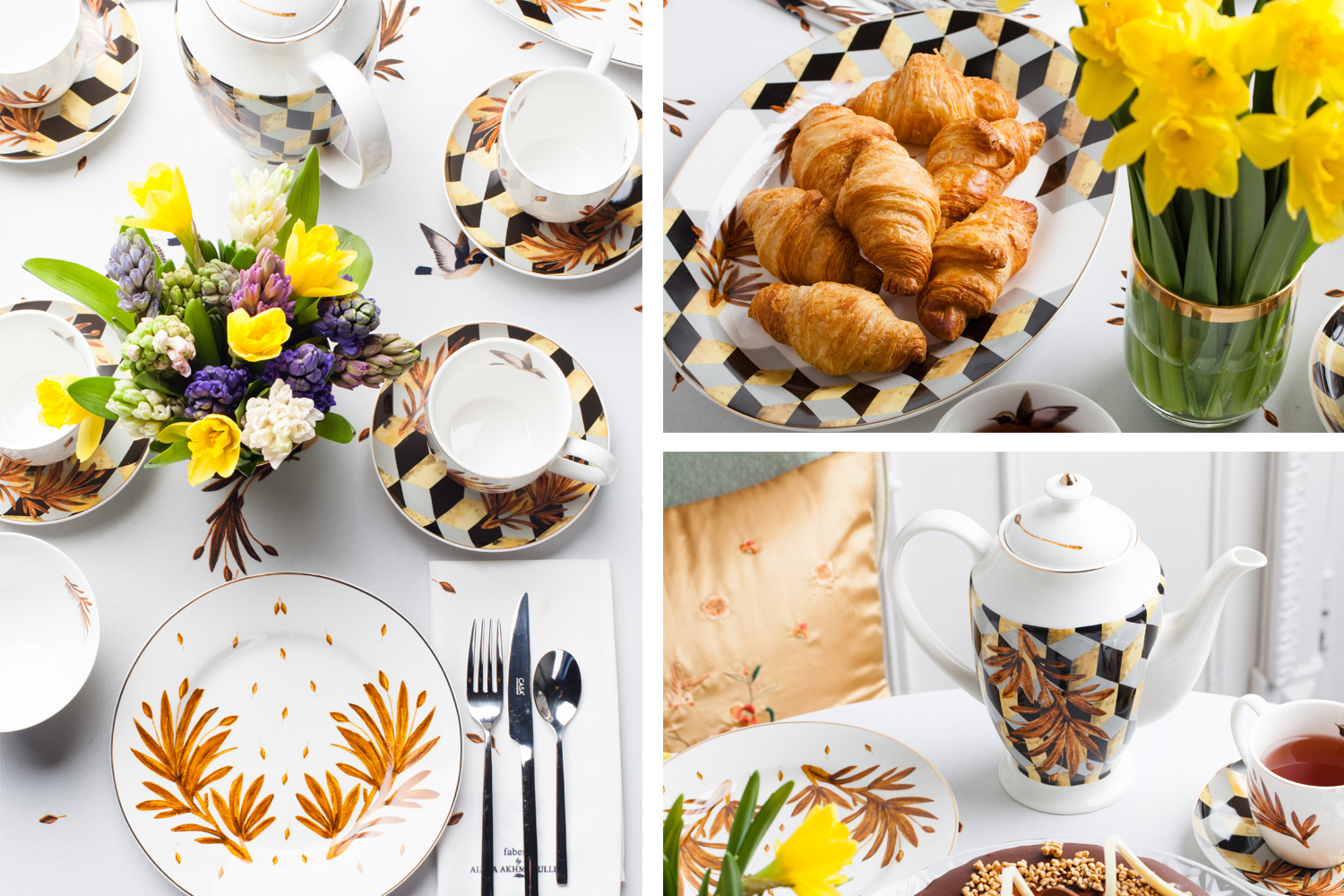 4. We're spending time taking care of things.
Beautiful, traditional materials are not practical: linen napkins, porcelain dishes, a cotton tablecloth. They need care, but they also look good, since it's hard to experience the charm of a family dinner surrounded by "disposable" items.
5. We're emphasizing the beauty of food.
On a table set with love for tradition, porridge is decorated with fresh berries, and an omelette is cut into perfect slices like a cake. If the salad is presented in a snazzy peak, the muesli is studded with nuts, and the bread for sandwiches is cut into diamonds, our usual breakfast becomes exciting and even ceremonial!
6. We're choosing real flowers.
Such a little bouquet can bring so much joy! Real flowers practically work magic when they're standing in the middle of the table, attracting glances and smiles. You don't need to spend huge amounts of money on roses or gladiolas; even modest chamomile flowers will do.
For all lovers of the traditional table, we present a tea set from The Faberlic catalogue now features dishes for a magical, by-the-book tea party!