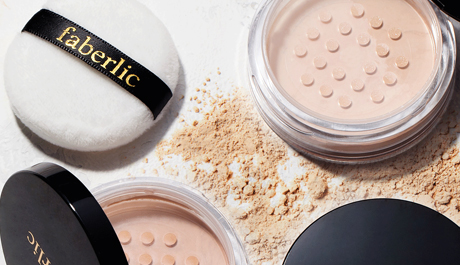 There was a time when all powders were loose– the technology for producing it in a convenient, pocket-sized format simply did not exist. Now it's rarer to see loose powder being used, although this form is generally preferred by professional makeup artists. And here's why.
Loose powder goes on more evenly than pressed powder, and is easier to apply in a thin, barely noticeable layer. It locks makeup in place excellently, and reliably mattifies oily and combination skin.
Apart from a powder puff, be sure to use a large, fluffy brush – it will easily remove excess powder and put the final touches on your makeup to ensure it looks blended and natural.
Loose powder is the perfect choice if you have to make an important appearance and can spend extra time on doing high-quality makeup.