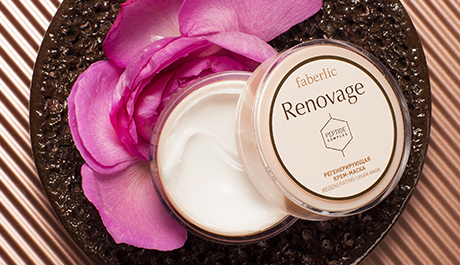 1. Deeply cleanse skin.
At minimum, wash with a foaming cleanser and micellar water, at maximum, a peeling treatment. With makeup particles and dead cells out of the way, the mask's ingredients penetrate deeper and have a stronger effect.
2. Take a bath.
Combine something pleasant with something very pleasant – take a bath and use a mask at the same time. If the mask contains hyaluronic acid or glycerine, they will draw moisture to your skin from the air without fail. In addition, steam from the bath will help open your pores!
3. Apply and remove it correctly.
Apply the mask with light massaging strokes using the tips of your fingers or, even better, a special brush. If your skin is prone to irritation, work from the centre of your face and move outwards, and if you want to restore healthy complexion, work from the bottom up. Do not let a cleansing mask dry completely! Every mask should be washed off with warm or cool water and a sponge, without exception.
4. Pamper your skin with a serum afterwards.
A concentrated product (especially from the same series as the mask) will provide skin with complete care and fill it with energy! A serum can replace a night cream, or can be combined with it.