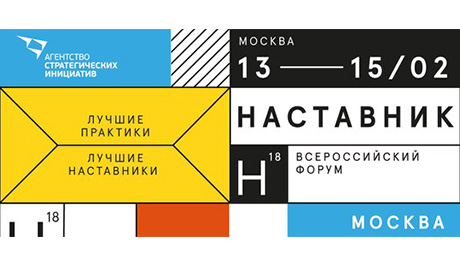 Founder and President of Faberlic Alexey Nechaev took second place in the "Mentoring in Business and Entrepreneurship" category. The competition was held as part of the first all-Russian "Mentor 2018" forum, organised by the Agency for Strategic Initiatives.
The forum took place in Moscow from 13 to 15 February. Participants shared their experience supporting young entrepreneurs, talented scientists, and young social activists. The mentor competition helped to identify the most successful programs in Russia, the results of which have already become visible at the Federal level.

Alexey Nechaev presented his two main undertakings based on the principles of the mentoring and leadership of each participant: the company Faberlic and the educational program Captains of Russia. At the prize-awarding ceremony, he remarked that this award belongs to everyone who was at the forefront and developed these initiatives with him.
Every day, Faberlic Leaders help hundreds of thousands of Representatives build successful businesses, develop personally, and fulfil their dreams. People who burn with enthusiasm and are not afraid to set ambitious goals have always been and remain the primary wealth of the company.
The Captains of Russia program was created with the support of Faberlic Leaders. It has now grown into an independent platform for the development of young entrepreneurs' business projects: the eponymous charitable foundation and Captains business faculty opened on the campus of Plekhanov Russian University of Economics. Here, students learn the fundamentals of economic thinking, open their own business platforms and become real mentors for schoolchildren, preparing the future generation of young professionals.