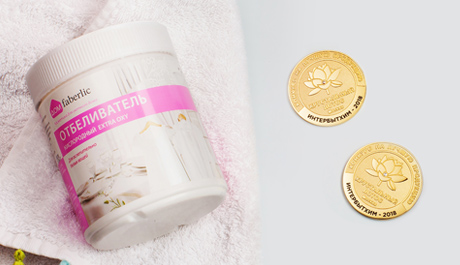 In February 2018, at the International Specialised Exposition "InterBytChim", the winners of the Crystal Lotus competition for the best household and professional chemical products, cosmetics, and personal hygiene products were selected. This year, three Faberlic products were awarded gold medals:
InterBytChim is the only industry exposition in the CIS countries for businesses involved in the production and sale of household chemicals and personal hygiene products.
The Crystal Lotus competition is held each year with the goal of recognizing the highest-quality products in the industry. Year after year, Faberlic is a "Crystal Lotus" winner – the unbeatable quality of our products is recognized by market experts and appreciated by buyers. Across the years, dishwashing, stove-cleaning, and bath-cleaning products, fabric conditioners with aromacapsules, and stain removers have all received awards.
Our congratulations to the Household Cosmetics Department on these well-deserved awards. We wish them more future achievements!