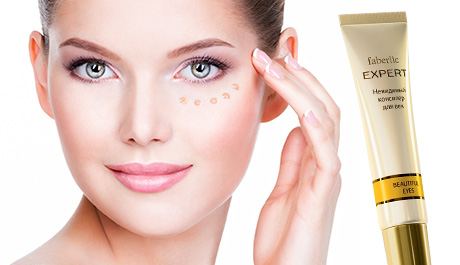 Question: Does Expert invisible concealer care for the skin around the eyes, or is it only decorative?
The Expert's Answer: Expert series invisible concealer (1037) – is not a "decoration", but a very active and effective cream.
It instantly fills and lessens fine lines under the eyes, and smooths the skin surface.
It brightens under eye circles and leaves skin with a matte, velvety finish.
It does not contain any tinted components, and can be used as a makeup base.
This concealer is ideal for the wintertime, as it protects the delicate skin under the eyes from dryness and cold air.
Recommended for ages 25 and up.