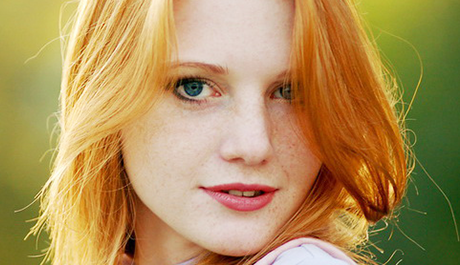 Question: Does Faberlic make a cream that lightens freckles?
The Expert's Answer: There is no special cream for lightening freckles. But it's not a secret that all products with the Rala molecule have a slight lightening effect, that is, they improve circulation, nourish skin, and enhance the complexion. It goes without saying that the best measure against pigmentation is sun protection, using sunscreen, but if freckles have appeared anyway, we recommend starting the Expert series chemical peel procedure.
The first 5 procedures should be done once a day for 5 consecutive days. Then do 5 more after a one-day rest. After that, do a peel 2 times a week for a month. Don't be worried if skin starts to flake off; that's supposed to happen. Use Expert "SOS Therapy and Restoration" SPF 8 cream for your everyday care. And, in addition to that, use sunscreen.
The active summer sun can cause the appearance of pigmentation on the face, hands, and body. The best sun protection is found in Faberlic's sunscreen series with products adapted to every skin type. These creams are applied on top of your basic care cream based on skin type, and also can be applied as a stand-alone product before spending time in the sun.