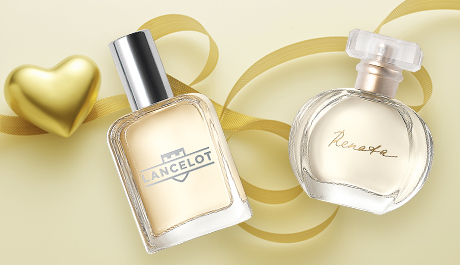 The world of fragrances is multi-faceted and diverse, and perfumery occupies a special place in the lives of elegant women and real men. Fragrances allow you to present yourself, and they become an expression of individuality and special feelings.
As we all know, there is no perfect perfume composition. Each fragrance fits a certain moment, a specific event, place, time, or mood.
Let your arsenal include lots of interesting options! Replenish your perfume collection, choose best-loved fragrances for yourself and for him, and try some new ones!
We are giving two best-selling fragrances* of your choice to everyone who
registers
with Faberlic
from 21 January to 10 February
and makes a purchase in period No. 2/2019.
To receive your gift:
From 21 January till 10 February, register on www.faberlic.com and get 15% Cashback of the order amount.


Before 10 February, pay for an order totaling 1499 rub. or more.**


From 11 to 24 February, receive two best-selling fragrances as a gift (for 1 rub.) with your next order!
*For Him: Volcano (3243), Lancelot (3246), Asterion (3229). For Her: Kaori (3018), Promenade (3021), Renata (3048), O Feerique Sensuelle (3017), Faberlic by Alena Akhmadullina (3050).
**Not including auto-delivery, service charges, and delivery fees.
Make purchases from each of the next 8 catalogues, and sets of hit Faberlic products will be yours at super prices: starting at 99 roubles!