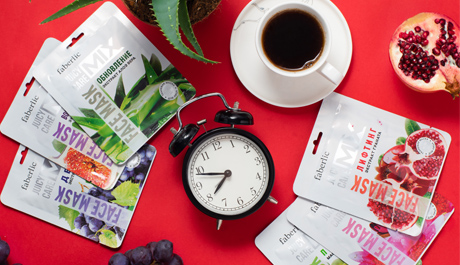 5 lifehacks that will help you look at 100% after a sleepless night.
Find Time for a Mask
You will need only 5–10 minutes. Single-use masks were invented exactly for such occasions. And it's easy to wash it off – just with cool water.
Use Highlighter Serum
It will instantly return glow to your skin, not to say about moisturizing and protecting it. Don't expect a strong shine from the highlighter with skin care properties – it will be subtle and unassuming.
Replace Black Eye Pencil with a Beige One
Light kohl line along the conjunctiva neutralizes red trimming on tired eyes. For the same reason, choose soft blue mascara over the black one.
CC Cream as a Foundation
The less cosmetics you apply the better, so choose multifunctional products. The layer of makeup will be thin, making your look more natural.
Natural Shades for Makeup
Beige color on your eyelids, transparent pink gloss on your lips. Precise contour is much better than extravagant color! No glitter, neon hues and dramatic burgundy lipsticks.