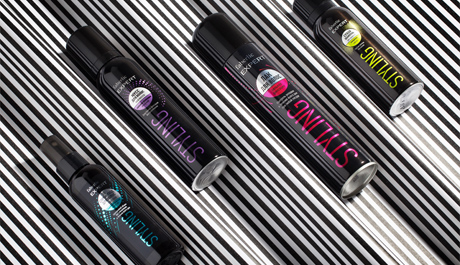 You can add extra volume to your hair by double drying. Apply your styling product to your hair and use a hairdryer, then re-wet it and dry it again with a second application of your styling product.
To get showstopping volume, dry your hair until it is damp but not dripping, then apply the spray to your hair roots and dry strands of hair individually, lifting them up and moving the jet of hot air from the roots to the tips.
Don't use hair spray on weak or thin hair. Lift your roots and gently comb the strands before using hairspray. And if you bend your head forwards and apply the spray to the lower layers of your hair, it creates volume without weighing your hair down too much.
Loose strands can sometimes clump together because of styling products. To avoid this, apply gels and mousses going from the back of the head to the ends of your hair.
Get a hair band! A wide elastic band can help control hair of any length. Hair bands go perfectly with big hair for the movie star look, or with long hair curled around the band for a Greek hairstyle. Choose neutral models that support your hairstyle's shape but aren't particularly loud.