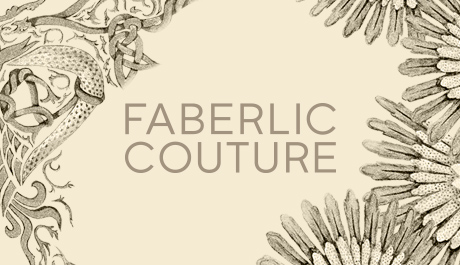 This Friday, 22 March, on the main podium of Moscow Fashion Week, will be the grand presentation of the Faberlic Couture autumn-winter 2019/20 collection. For the first time ever: a cosmetics brand with an audience of millions is establishing its own couture brand!
Prints styled after knot weaving, silk jacquard, beading embroidery, fatin embroidery— and nearly the whole collection was created entirely by hand, which took several thousand hours of hard work.
Faberlic Creative Director Andrei Burmatikov and his design team were inspired to create unusual combinations of ancient symbols and modern silhouettes inspired by the embodiment of a modern woman: strong and attractive, brave and independent.
The launch of Faberlic Couture symbolizes the company's vision: only the best materials, only key professionals, and the ability to interpret the rich cultural heritage of the past, turning it into a fashionable present and future. The collection will be the starting point for the new premium line Faberlic Premier, which will go on sale next autumn.
You can watch the broadcast of the show here >>