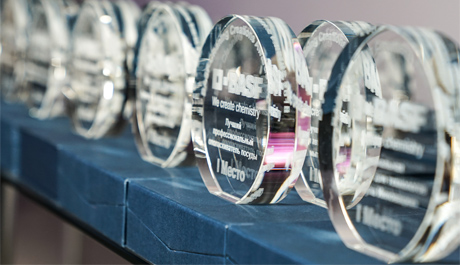 Three Faberlic products were included in the list of winners of the international BASF Cleaning creations awards 2018 competition.
The Oxiology series Oxygen Radiance Detox mask took first place in the Catch the Trend category.
The Concentrated Liquid Laundry Detergent for baby clothes won the highest award in the category Best liquid Laundry Detergent "Soft Care From The First Days".
And the Expert Pharma Anti-Acne Active Facial Cream Mask 2-in-1 took silver in the nomination Best Texture of a Wash-Out Skin or Hair Care Product.
The BASF Cleaning awards 2018 is an international competition for producers of household chemicals. Its main purpose is to determine the most interesting and high-quality products of the year, as well as to highlight innovative approaches to production.
BASF is a world-renowned leader in the chemical industry, with headquarters in Ludwigshafen, Germany. BASF recognition is an award for a high level of professionalism and the most successful projects in the industry.