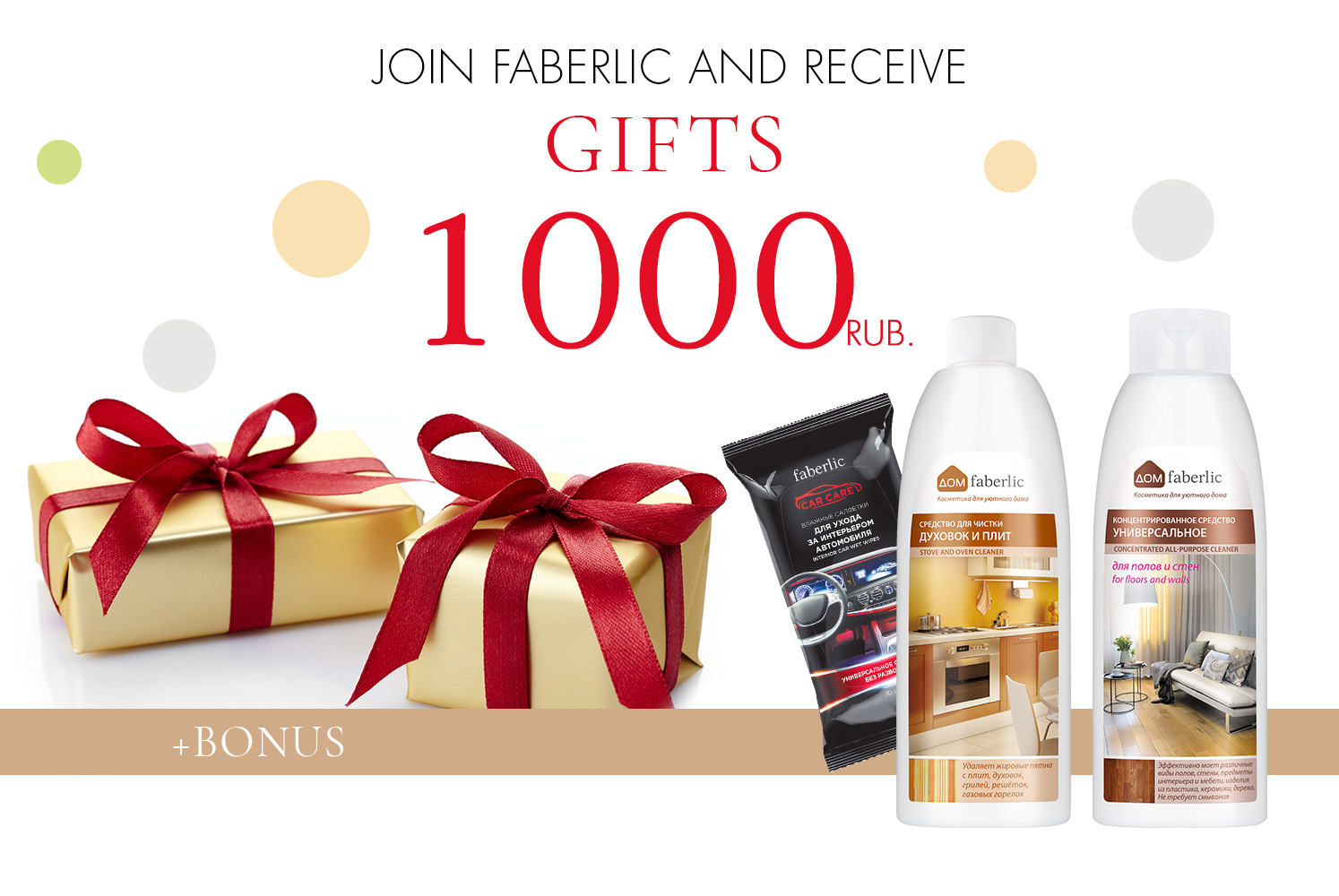 We're giving all Newcomers 1000 roubles towards an order as a gift!
How do I get 1000 roubles towards my order?
1. Register on faberlic.com from 29 April to 19 May, and 1000 roubles towards your order will be instantly credited to a special account in your personal profile!
2. Place an order of 2000 roubles or more before 19 May and use your 1000 rouble gift towards it!
And with an order of 2500 rub. or more, from 20 May to 9 June, get a set of household goods and car interior wet wipes* as an additional bonus to your order of 1000 rub. for just 1 rub.
If you place an order for less than 2000 rub., you won't be able to use your 1000-rouble gift, but the funds will stay on your account until 19 May and will be activated as soon as you make a purchase of 2000 rub. or more!
All prices do not include auto-delivery, service fees, or delivery charges.
Learn more about the New Representative program >>
Conditions of the "1000 roubles towards the first order with registration" promotion >>
*The set includes: Oven and Stove Cleaner (11119), Universal Floor and Wall Cleaner (11217), Car Interior Wet Wipes (11401).
Money-saving deals every day with Faberlic!