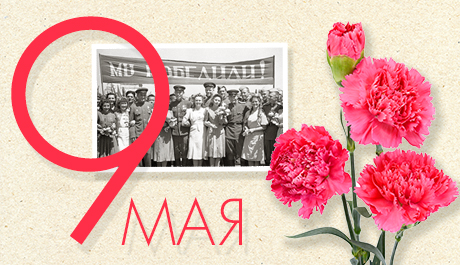 Dear friends!
May 9 is a special, sacred day: today we all celebrate the 74th anniversary of the Great Victory!
Let's think back once again to our fathers, grandfathers, and great-grandfathers, all of them, who walked the roads of the most violent and bloody war to give us the chance to breathe freely, see a peaceful sky, hear the birds, admire someone's smile and enjoy life! Many years have passed, but their names are immortal. Let's thank those heroes once again and do our best to be worthy of their accomplishments!
May 9 is a holiday for each one of us. We wish you a happy Victory Day! We wish you bright May sunshine, health, long life, peace, love, prosperity, and a good mood!