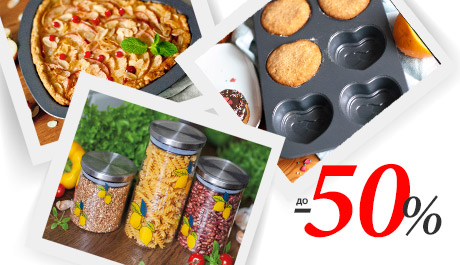 Your home is a place you always want to return to, a place like no other. That warm, cosy feeling doesn't come from luxurious renovations or expensive furniture, but cleanliness, order, and, of course, special little touches that help homemakers create their own little nests.
From 12 to 15 September we're announcing a sale on home accessories. Тhey will help you decorate your living room, children's rooms, bathrooms, and kitchen. Find napkins, tablecloths, rugs, throw pillows, storage organisers, wall clocks, and dishes for any taste, all at 50% off. Stay in more often!
All products that are part of the sale can be found here >>
Happy shopping!