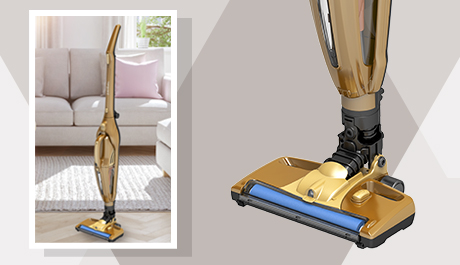 Congratulations to all participants in the Exclusive Gift for All VIPs promotion. The number of Faberlic VIP Representatives is record-breaking!
We're glad to announce that Representatives who haven't started participating in the promotion yet can still become participants by achieving 300 points of Personal Volume in catalogue 16/2019. These Representatives will also have to achieve 100 or more PV points each catalogue in periods 17/2019 - 3/2020.
Representatives who achieved 100 or more PV points in catalogue 14/2019, but had less than 100 PV points in catalogue 15/2019 can also continue participating in the promotion. To do so, they will need to achieve 200 PV points in catalogue 16/2019. They will also have to achieve 100 or more PV points each catalogue in periods 17/2019 - 3/2020.
Newcomers in periods 14 and 15/2019 must achieve 100 Personal Volume points until period 4/2020 inclusive.
The previous terms of the promotion still apply to all participants:
Promotion validity period: 23 September (14/2019) – 23 February (3/2020).
Make purchases of 100 points of Personal Volume in each period of the promotion and get a powerful Avreology wireless vacuum cleaner as a gift*
Vacuum cleaner price: 32,000 rub.
Price for Faberlic Representatives: 25,600 rub. (341.3 points).
Join the team of Faberlic VIP Representatives and get a vacuum as a gift*!

The winners will receive a gift* in period 5/2020 (16 March – 5 April).



The Avreology wireless vacuum cleaner will become an indispensable assistant that will help ensure cleanliness in your home:
2-in-1 handheld vacuum cleaner + upright vacuum cleaner
3 nozzles for furniture, hard-to-reach places, and water
2 brushes for wool and dust
Ideal for use in the car
Collection container volume: 400 ml
Cyclone collection system
Foldable top handle
Separate brush activation (can be deactivated)
LEDs that illuminate the working area
High manoeuvrability with 3600 brush rotation

Continuous operation time up to 30 minutes
Battery operated
Battery power: 22.5 V
The battery is good for 800 – 1500 charges, depending on how it is charged. Incomplete charge and discharge cycles have a strong effect on its durability, and therefore the battery should be charged and discharged completely.
Battery capacity: 2000 mAh
Suction power: 120 W
Charging time: up to 4 hours
Weight: 2.96 kg
LED battery indicator
Transparent collection container (easy to tell when it needs emptying)
Colour: pearlescent gold
Can collect up to 400 ml of water
1-year guarantee
If you miss one period, you will still have the chance to participate in the promotion by achieving 200 points of Personal Volume in the following period.
*Gift means the opportunity to purchase an Avreology vacuum for1 rub.
Download answers to questions on the Exclusive Gift for All VIPs! promotion>>