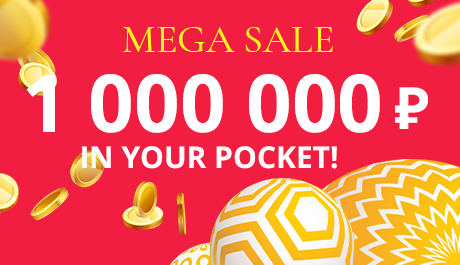 Dear friends! The A Million in your Pocket MEGA promotion that was held in catalogues №13–14 has come to an end! Congratulations to the Faberlic customers and Representatives who received the grand prizes.
The two grand prizes – 1 000 000 roubles each, go to:
Yuliya Borisovna Zakharechenko (ID number: 703884642).
Anarkul Serikovna Ryskulbekova (ID number: 712025531).
How do I get my gift?
Mix bags and Desirable eau de parfum will be available to the winners in orders starting from 4 November. Participants receiving smartphones and cash prizes will be contacted by a Faberlic employee starting from 28 October 2019 and receive information about prize awarding.
How were the winners chosen?
The grand prize winner were chosen from among all participants in the promotion who activated bonus cards after 13 October 2019 in their personal profile.
Every 1898th participant minus one received an eau de parfum, every 25,158th minus one received a bag, every 237,433rd minus one received a smartphone, and every 1,266,310th minus one received the grand prize.
We wholeheartedly congratulate you on your prizes and wish you new victories!