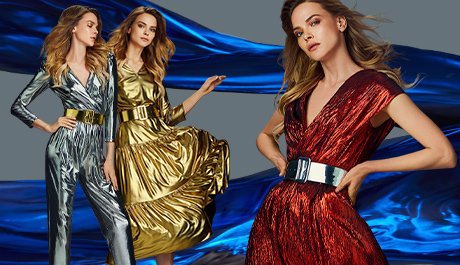 Preparations for New Year's are underway – pick out an outfit to wear on the biggest night of the year for yourself, and some gifts and little surprises for your loved ones!
We also have some great news for everyone, no exceptions: The New Year's dress and accessory collection will be available starting from tomorrow. From 1 November, you can get spectacular looks made of liquid metal fabrics at attractive prices.
Look for ads for the new collection on screens all across Russia! We're sharing the anticipation of miracles and the fairy-tale mood of a winter holiday. Come join us!