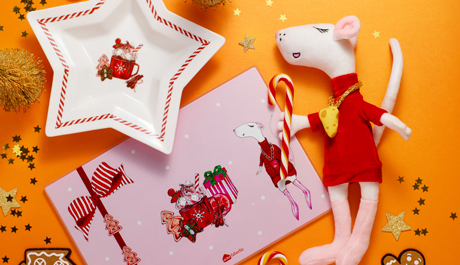 The New Year is getting closer, and prices are getting lower!
Before 29 December, purchase adorable extras to add to gifts for your relatives and souvenirs for colleagues and acquaintances at up to -50% off.
The sale includes cosmetics sets and beauty products that you can combine to create your own gift.
You'll love accessories from the Glorious Mouse collection: dishes, a stuffed toy, and stickers. The symbol of the year brings luck for 2020.
A calendar always comes in handy: mark important dates, plan work and vacations.
And don't forget to wrap your surprises beautifully. The sale includes a wide selection of gift bags.