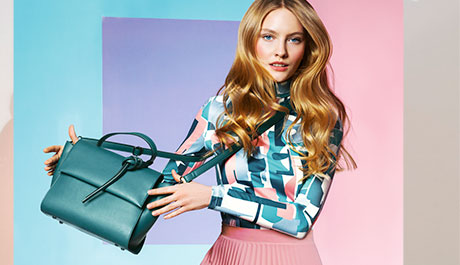 Any woman will agree that more clothes is better. And it's true, because how else could it be? You have to change several times a day: a comfortable dress or suit at home, something from your business wardrobe at work, and casual or fancy for the evening. And there's never anything to wear every time you open the wardrobe! Sound familiar? Then close your wardrobe and open the clothing section on faberlic.com!
Three trendy collections are being released for you in period 4/2020: Bohemian, Minimalism, and Animalista 2.0. They all are different, but still have something in common - they're all stylish, feminine, and luxurious. And for him, we have the comfortable and functional Inheritance collection.
Only a fraction of the wide range of models is presented in the catalogue. The only place to see all the clothes from these collections is on the website!
The Bohemian collection is for those who don't want to choose between fashion and comfort. Fresh, light, natural, and soft colours combine with folklore motifs, paisley prints, and decorative ornaments.
Minimalism is a concise embodiment of fashion trends, a collection of spring hues and heady freshness. The best choice for the self-sufficient and romantic, independent and dreamy.
Animalista 2.0 is a relaunch of the successful 2016 collection. All bets are on a predatory print again. Snakeskin in trendy shades of blue decorates a flowy dress, rockabilly jacket, practical turtlenecks, bags, and shoes!
The Inheritance collection is the embodiment of preppy style. It's characterised by a fusion of business and casual style, emphasizing comfort and high-quality materials.