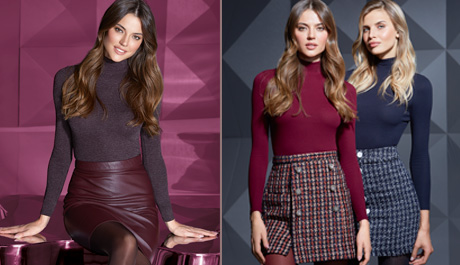 Turtlenecks are the hottest new trend for autumn, winter, and spring. It's easy to see why: they're comfortable, warm, don't wrinkle, and look great. It's also easy to combine them with other pieces.
Wear them at work with jeans if your dress code is relaxed, or out for a walk, or at a coffee shop. Complement it with a mini skirt, and you're ready for a date or a party. It can also easily become part of a business look paired with a jacket and trousers.
Turtlenecks also look spectacular with matching tights. Choose the colour of your mood and create a monochrome outfit.
The Faberlic collection offers a variety of turtlenecks so you can change every day. Light and dark, bold and modest, textured or smooth knit. Melange models also look spectacular. Which ones will find a place in your wardrobe?
Experiment with style, but always be yourself!