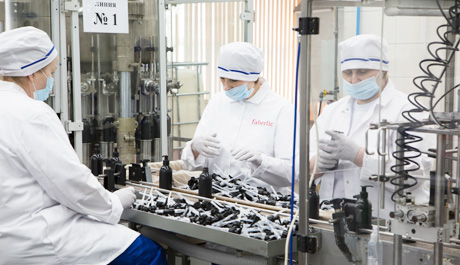 Our company president Alexey Nechaev suggested to the leader of the Russian State Council working group on fighting the spread of coronavirus, Moscow mayor Sergey Sobyanin, that Faberlic's Moscow factory start production of a new hygiene and disinfecting product.
"We are prepared to promptly start releasing a disinfecting product that uses isopropyl alcohol. We ask you to facilitate its accelerated certification for unlimited distribution to the headquarters for monitoring the coronavirus situation", – was Nechaev's request to Sobyanin.
Faberlic specialists are already developing ways to repurpose part of our existing production for the production and distribution of disinfecting products.