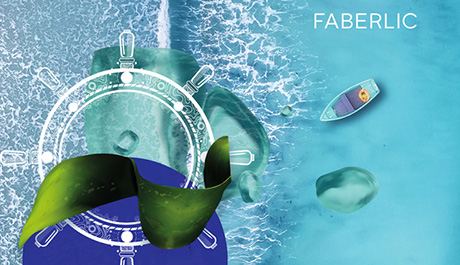 Dear friends!
The results of the Ocean of Adventure mega promotion held in catalogues №3–4 are in! Congratulations to the winners!
The three grand prizes, a trip for two to Brittany (France) with a visit to the BiotechMarine Lab, go to:
Amile Kerimova (ID number 715796834)
Maria Nikolaevna Larionova (ID number 711909623)
Shakhnos Rakhmetzhanova (ID number 717058539)
15 SAMSUNG Galaxy Note 10 smartphones. Download list of winners >>
300 Faberlic Expert LED face masks. Download list of winners >>
3000 Oceanum cosmetics sets. Download list of winners >>
To get your gift?
LED masks and Oceanum sets will be available in winners' orders in the near future. Due to unavailability of LED masks in Baltic countries, winners from Baltic countries will be offered a replacement (choice of other gift variant).
Faberlic employees will contact the winners of the 15 smartphones before 20 April 2020 to explain the process of gift distribution. Please ensure the email address in your profile is up-to-date.
The trips to Brittany are currently being postponed due to the epidemiological situation. The tentative date is September 2020. Faberlic employees will contact you to clarify trip details.
How were the winners chosen?
The winners of the grand prizes were selected by an electronic system from among the participants of the promotion who activated bonus cards from 10 February to 15 March 2020 in their personal profile.
Every 1383rd participant minus ten won an Oceanum set, every 13,794th minus one won a Faberlic Expert LED face mask, every 259,517th minus one won a Samsung Galaxy Note 10 smartphone, and the trip to France went to every 1,038,071st minus one.
We heartily congratulate you on the prizes you won and wish you more new victories!