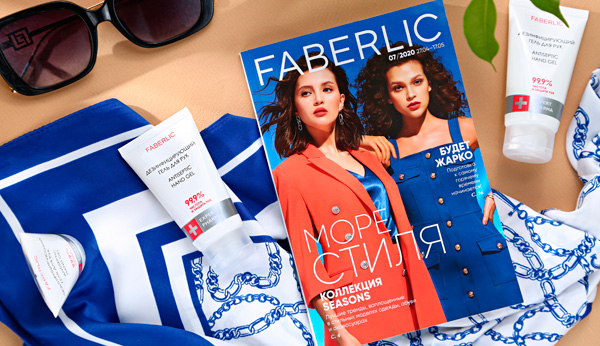 We'll get our summer! Browse the catalogue and see for yourself!
We are continuing to take care of ourselves in these difficult times, and have everything you need to do so! Practical fitness accessories will help you keep your body toned and your thoughts in order.
New bestselling books will inspire new discoveries and victories, attract good fortune, and help you solve pressing issues.
New clothing collections present impeccable style that will make you shine, even during online meetings.
What about alternatives to salon procedures? A great economical solution for any beauty task!
Get inspired by the ideas in the new catalogue and don't put off preparations for summer - make them even more detailed and thoughtful instead.
Look for tinted correctors in the Glam Team series. Create beauty like a professional makeup artist! Each one has its own purpose, so now you have time to learn how all three shades work so you can pamper yourself with impeccable makeup when summer comes.
The Seasons clothing collection is a triumph of colour and concise style, with models for both energetic working days and action-packed weekends. It'll be time to show yourself off in a new light once this mandatory vacation is over! Make fashion your ally: it'll create a great mood and will help move mountains on your way to new goals. As usual, plus size clothes have a special place in the collection.
Gifts for new customers from everybody's favorite series, Faberlic Home! Universal laundry detergent, oxygen bleach, and fabric softener will make washing comfortable and safe, which means multiplying the cosiness of your home, which is so important these days!
Place your first order before 17 May. And now, while you have lots of spare time, why not spend it on self-development. Our books will help you out.
Download catalogue presentation >>