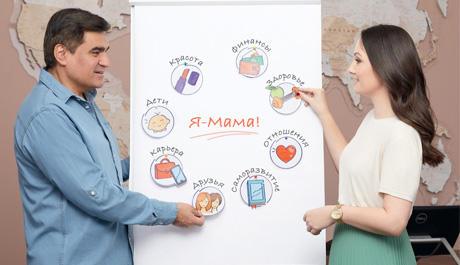 Dearest, beloved ladies!
We invite you to participate in the free project I'm a Mum beginning on 8 June and led by Ekaterina Bespyatykh, mother with a large family and author of Resource Time Management for Women, and Alexey Nechaev, the founder and president of our company.
I'm a Mum is a free training where every woman will have a chance to discover new opportunities. Leading Russian experts will help develop eight areas of life: self-development, career, beauty, health, relationships, bringing up children, friends, and finances. All these aspects are important to live in harmony and necessary to create a Wheel of Female Balance.
After completing the course, you can take part in a drawing to win one of these prizes:
100 Faberlic gift sets
8 yearly Faberlic skin care and makeup sets
8 powerful cordless Avreology vacuum cleaners.
To participate in the drawing, you'll need to be registered at faberlic.com and complete the I'm a Mum course before 8 August at ya-mama-online.ru.
EXPERTS OF THE I'M A MUM PROJECT
Beauty Course: Olga Sokolenko - a stylist for the TV show Modny Prigovor and fashion week shows in Moscow and New York. Synergy Global Forum speaker and fashion theory professor at MSU. Her clients include show business stars, politicians, and top managers of large corporations.
Relationships Course: Anatoly Nekrasov - psychologist, family and interpersonal relationship professional, and rector of MAE. Has published many books: Family Prosperity, Genetical Health, and more than 40 others, and is a member of the Russian Union of Writers. During his 30-year career, he has helped thousands to build relationships within the family, with parents and children, achieve career success and live in harmony.
Children Course: Anna Zyryanova - head of the SelfMama educational project for active mums and founder of the Be SelfMama career accelerator. Ranked in the top 100 Russian HR directors according to the Russian Manager Association and Kommersant magazine, co-founder of WorkAtHome distance working service, and mother of three children.
Health Course: Ksenia Pustovaya - nutritionist, certified fitness instructor, manager of leading diet organization Russian Nutriologists, and author of her own weight loss methodology. Kseniya has trained more than 10,000 nutritionists and helped more than 40,000 people lose weight with them, and she is also a member of the Association for Preventive and Anti-Aging Medicine.
Self-Development Course: Ekaterina Bespyatykh - head of Faberlic special projects and the I'm a Mum project, international expert in time management for women, founder of the Woman Time academy of women's development that has educated more than 5000 people, winner of 4 awards and author of Time Management Resources for Women, mother of three children, and a popular blogger.
Finances Course: Ekaterina Azizova - entrepreneur, top manager, internet marketer, co-owner of AzarenokPRO educational project, co-author of express courses and leading personal brand activation course Be a Brand, expert in delegating, company resource management, info business, personnel management, and personal branding.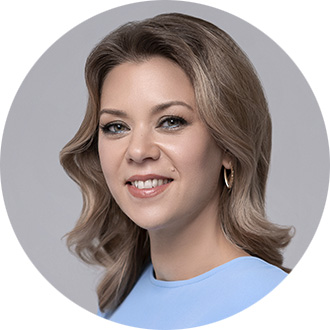 Career Course: Ekaterina Ionkina - Faberlic Senior Director with more than 1500 people in her team, owner of 5 Collection Points, member of the Faberlic Entrepreneur League, and a mother with multiple children. Ekaterina actively develops her social media profiles and helps her team establish their personal brands and distance work.
Friends Course: Maria Azarеnok - expert on personal brand development and networking, co-founder of AzarenokPRO online education project (over 86,000 students), business blogger with the biggest personal branding YouTube channel in Russia. She has successful experience in founding 5 business projects in different areas, as a business advisor, and as an inspiring speaker.
Take part in ya-mama-online.ru >>