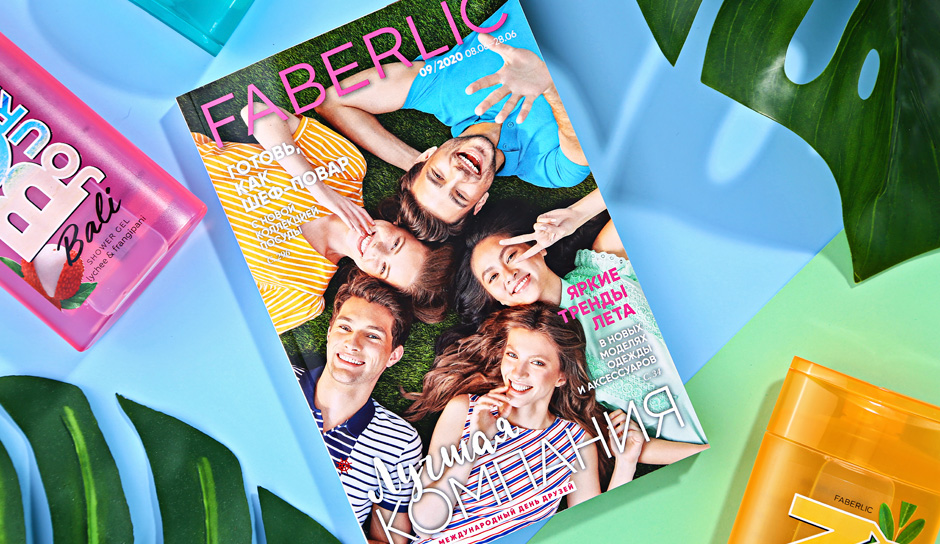 Get together and celebrate the start of summer? Now's the time! Cook signature dishes, try on stylish new clothes, and try some spectacular makeup looks. The season of get-togethers and meetings is here!
For those who value exquisite flavours, delicate aromas, and amazing freshness: kitchen accessories! Frying pans with non-stick coating will help you cook without oil, universal lids will save storage space, the folding grater will save you time when cutting vegetables, and the set of knives will help you improve your cooking skills and reach true mastery. The new products are presented by Giovanni Filippone, international chef.
New clothing collections are every fashionista's joy. As always, the season's hottest trends, silhouettes, and style choices are in our catalogue! In the Vertical collection, you'll find delicious combinations of saffron and denim, comfortable cuts, and an on-trend striped print. Our vertical hits: an elegant floor-length jumper and a belted dress with wide straps.
A little more romance, and we have the Grace collection. Elegant empbroidery and lace details, trendy perforations, shades of mint and natural cotton make your summer looks the model of grace, while still being comfortable! You'll find all the freshness of a summer day here, carefree and blissful. Don't forgt to add a comfortable pair of open shoes.
One more way to change up your summer wardrobe: the Glam Team liner marker. The palette has eight trendy shades, including red and blue, a convenient felt tip that helps draw perfectly even lines, and a long-lasting formula that keeps your makeup fresh all day. Play with rich contrasts to make your look something special!
With so many new arrivals, it's even more pleasant to save on purchases. Place orders in catalogue №9 of 999 rub. or more and get a 50% discount on makeup, skincare, fragrance, and home cosmetics from catalogue №11 (active from 20 July to 9 August). Learn more >>
Now, let's get shopping!
Download catalogue presentation >>