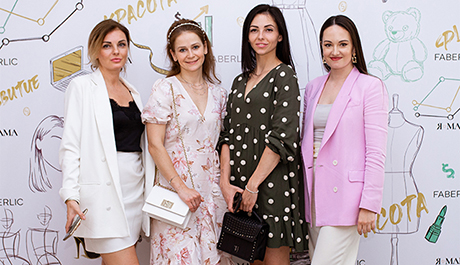 On 23 June at the Faberlic office, we held a presentation of the social project "I'M A MUM" for representatives of charity funds and organisations that support mothers of multiple children in our country.
The I'M A MUM project is a free training where every woman will have a chance to discover new opportunities. This course on important aspects of life is based on the principle of the "wheel of female balance". Self-development, career, beauty, healthy, bringing up children, and other topics will be covered and discussed with each program participant. The main goal of the training is to help women improve themselves in every area and unlock new potential!
After the presentation, a round table discussion was held on the project, covering an important topic: Motherhood in careers. Pressing questions were raised that concern every mother: how to find their place within their family and society, how to adapt after maternity leave, how to start a business and get financial support.
We would like to thank all the guests and participants who joined us on this day and took part in the event: leaders and volunteers from the Anna Dmitriya Nagieva fund, the Gosha Kutsenko Life with Cerebral Palsy fund, the Revival and Hope fund, the Mnogomama ANO, the Ark ANO, the Planet of Good ANO, the Capital of Mercy fund, the Good Deeds fund, and the Happiness With Us fund.
Sincerely,
the Faberlic team