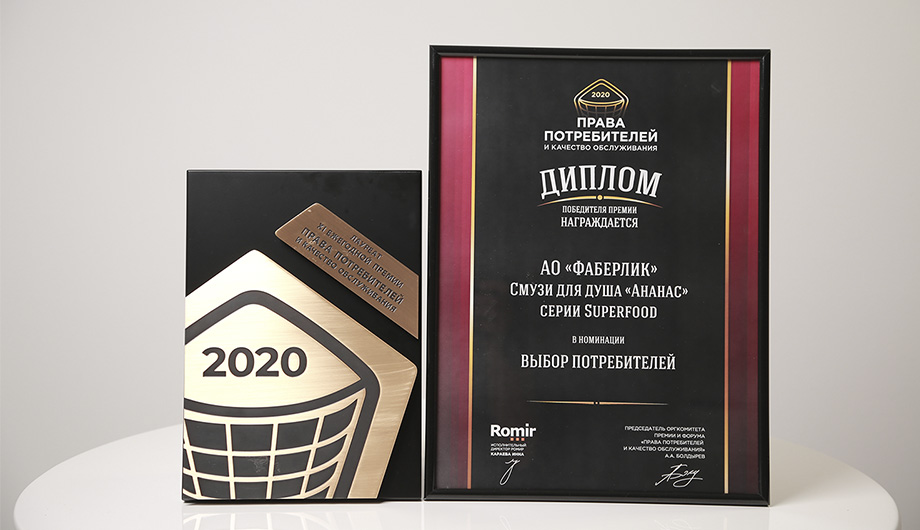 Dear partners, we have excellent news to share with you! On 16 October, the Rixos Krasnaya Polyana Sochi hotel hosted the awards ceremony for the
Consumer Rights and Quality of Service awards 2020,
which were given to retailers chosen as the best of the best.
We are pleased to announce that Faberlic received awards in the following categories:

CONSUMER'S CHOICE
SuperFood series Pineapple shower smoothie
Viking & Valkyrie fragrances
GLAM TEAM face color palette
CONSUMER PRODUCTS
in the COSMETICS, SKIN AND HAIR CARE category – the SuperFood series
in the COSMETICS, DECORATIVE COSMETICS category – the GLAM TEAM series
in the PERFUMERY category – Viking & Valkyrie fragrances
There are many awards and nomination wins ahead for Faberlic, and we will keep perfecting our product formulas to become even better!