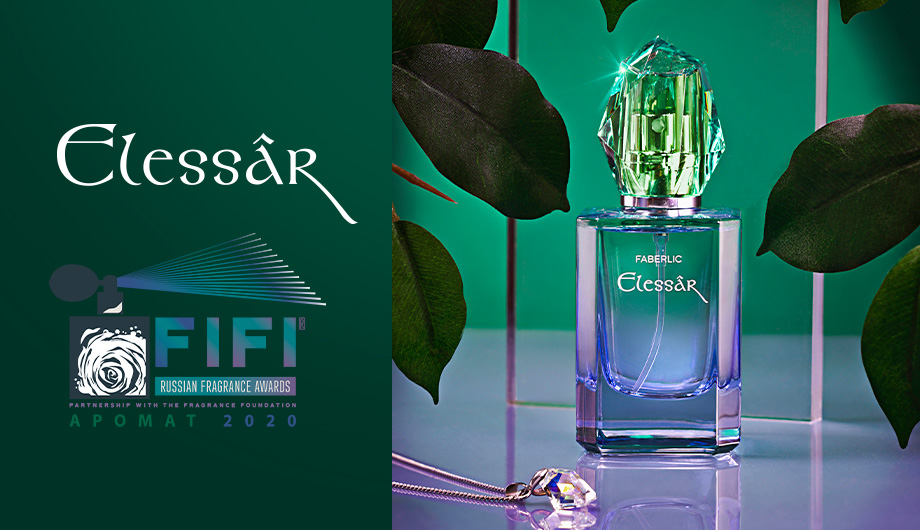 We are delighted to announce that on 27 November, 2020, the Perfumery Club of Russia held the 18th annual award ceremony for the most influential award in the field of perfumery, the FiFi Russian Fragrance Awards 2020.
The ceremonious event took place in the Bolshoy Petrovsky Hall of the President Hotel in Moscow. The live broadcast was also watched by virtual guests from New York, Barcelona, Paris, Zurich – the Perfume Club remained true to itself and maintained the international format of the award.
Women's fragrance Elessar from FABERLIC was awarded the LOCAL PREMIUM Femme award, for premium segment fragrances created by Russian companies. The product also won an award in the CONCEPT PREMIUM category.
We will keep perfecting our product formulas to become even better - the sky is the limit!