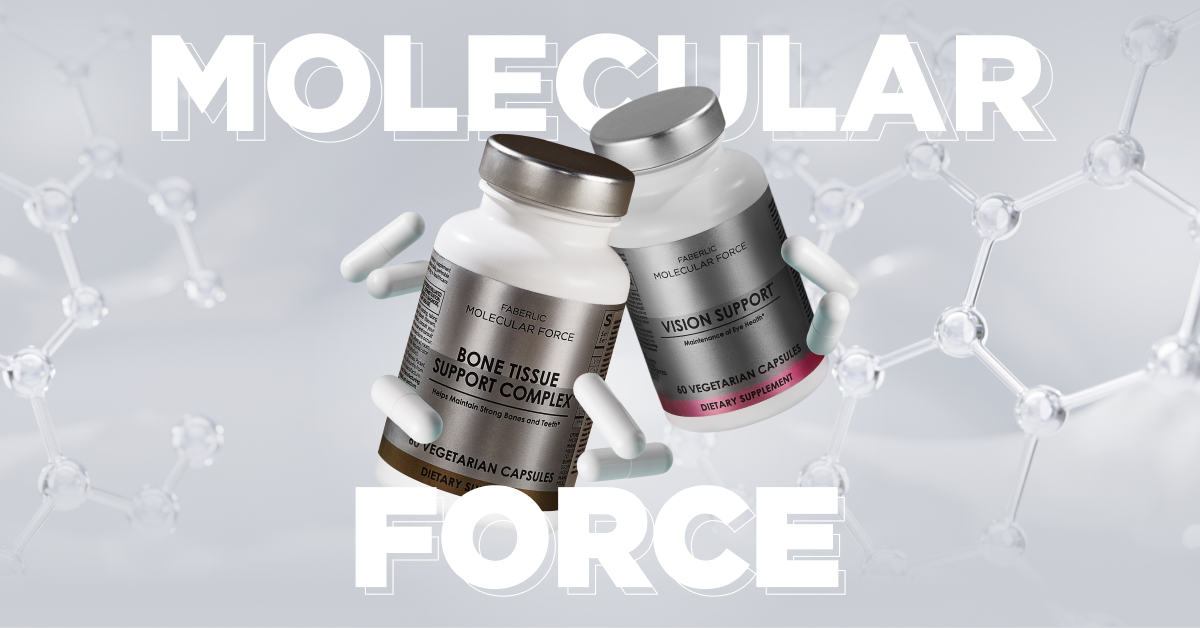 An integrated approach at the molecular level
The Molecular Force dietary supplement line is a new generation of dietary supplements with active ingredients extracted into a stable molecular formula. The innovative molecular formulas are based on bioavailable herbal ingredients, the effectiveness of which is multiplied by the BioPerine® component.
FABERLIC together with Lief Labs USA laboratory have developed a unique line of dietary supplements.
Lief Labs is an innovator in dietary supplements formulations, one of the largest companies in this field with its own laboratory and RnD team.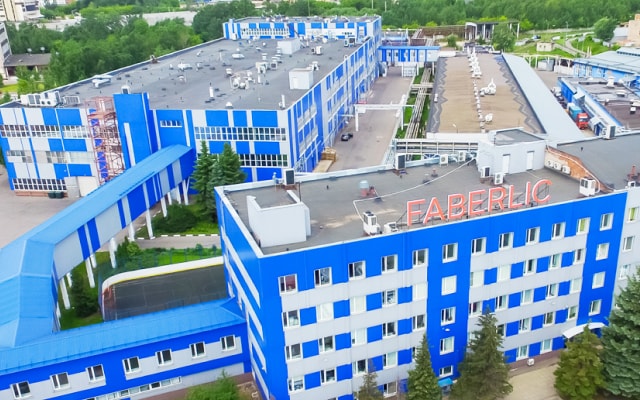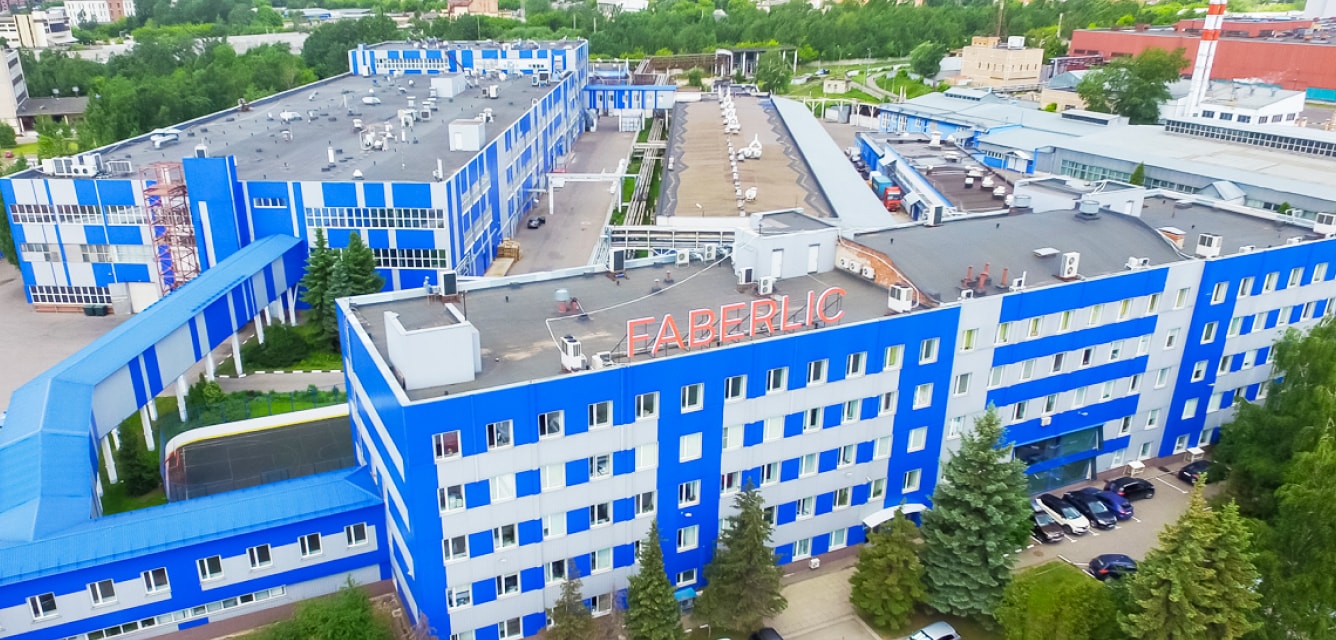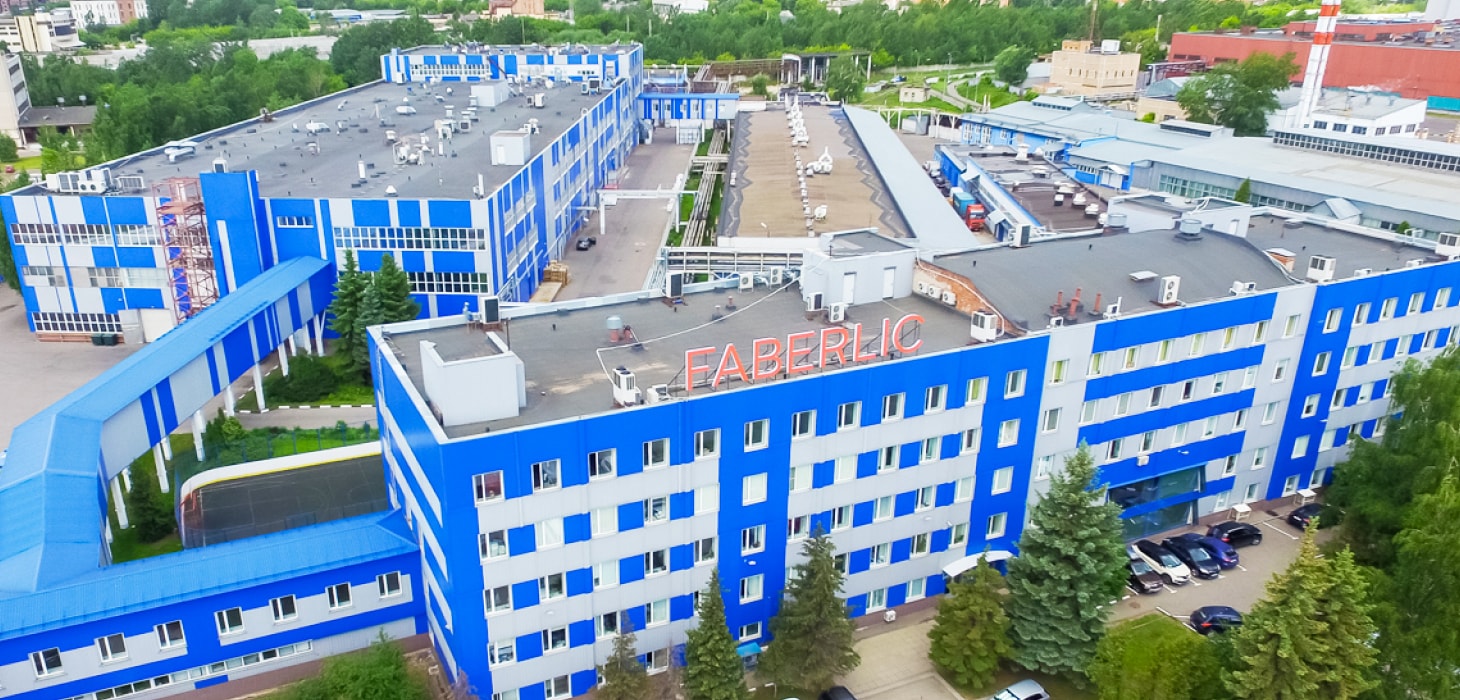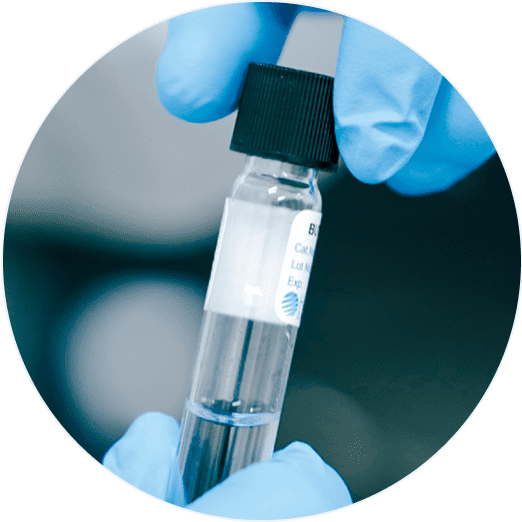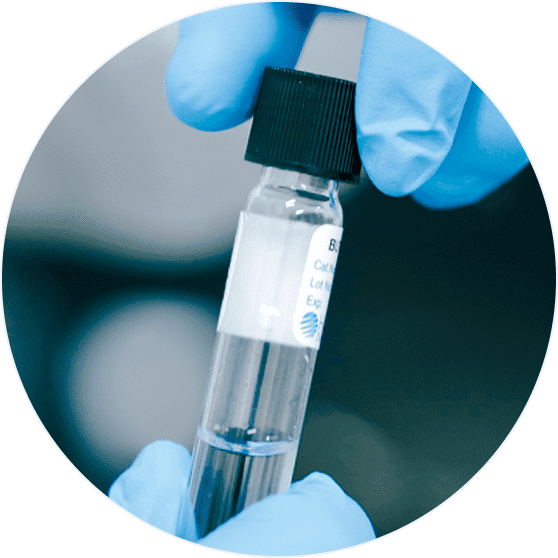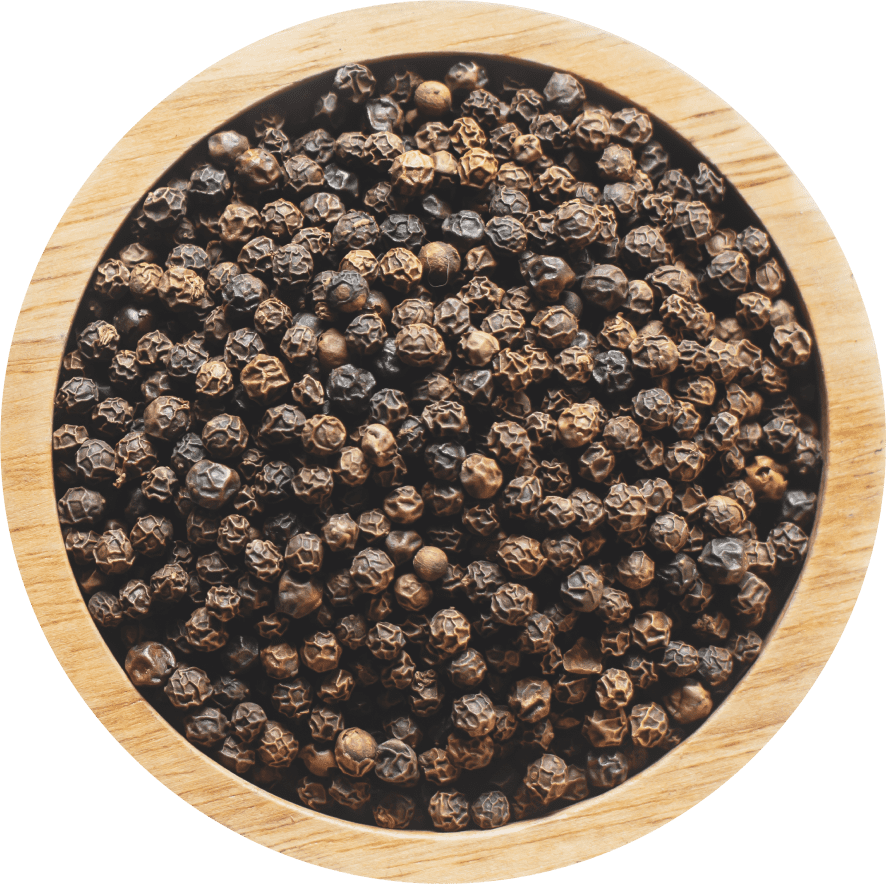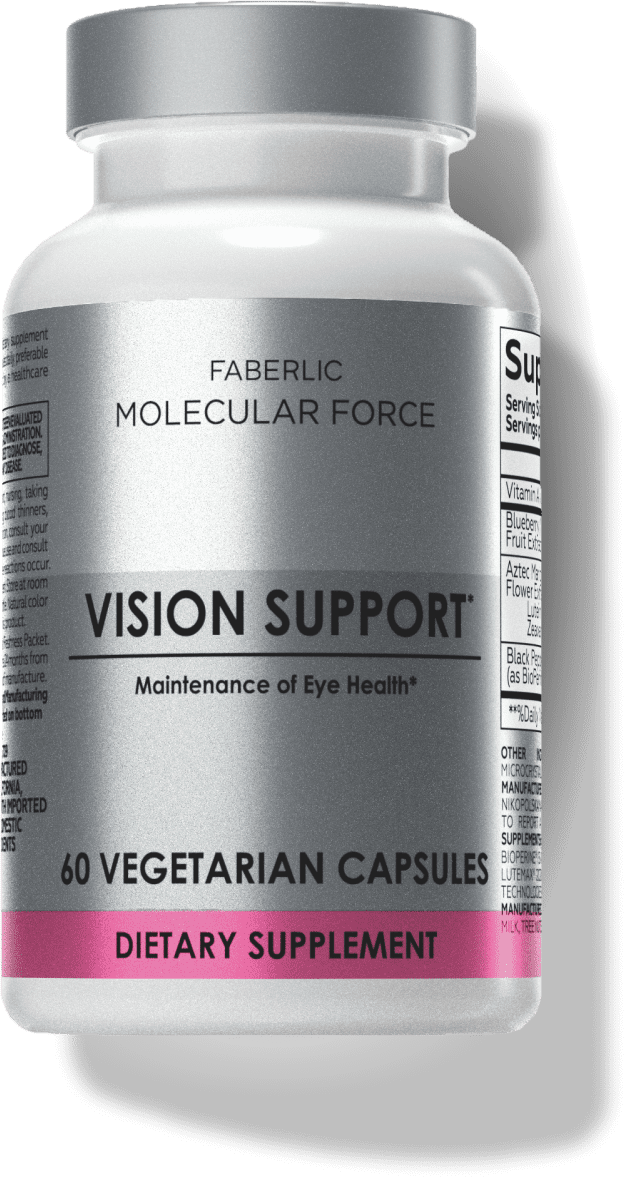 Unique innovative molecular formulas
Comprehensive approach to body systems
Synergy of ingredients in each formula increases efficiency
The bioavailability of the formulas is enhanced by the BioPerine® component
Easy to take:
2 capsules
per day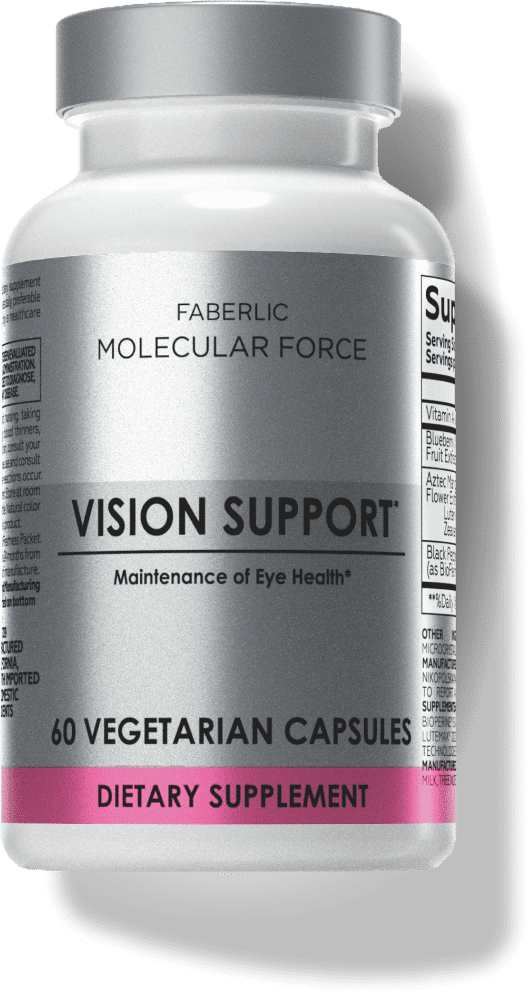 The unique and innovative products of Molecular Force have a complex effect on all systems of human body and return you to the full rhythm of life.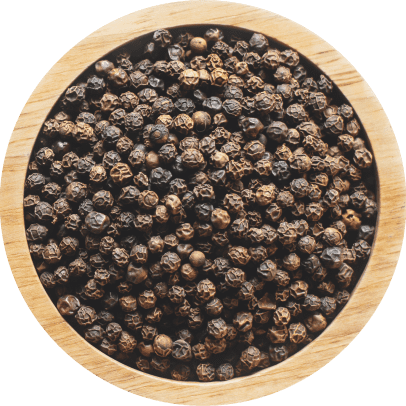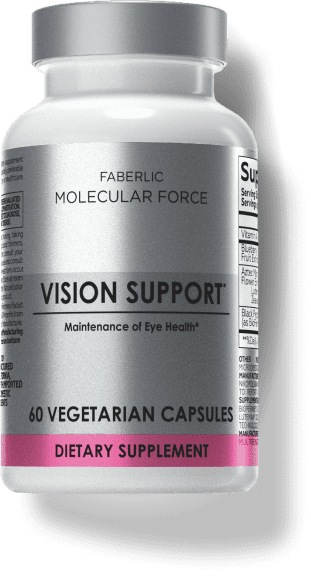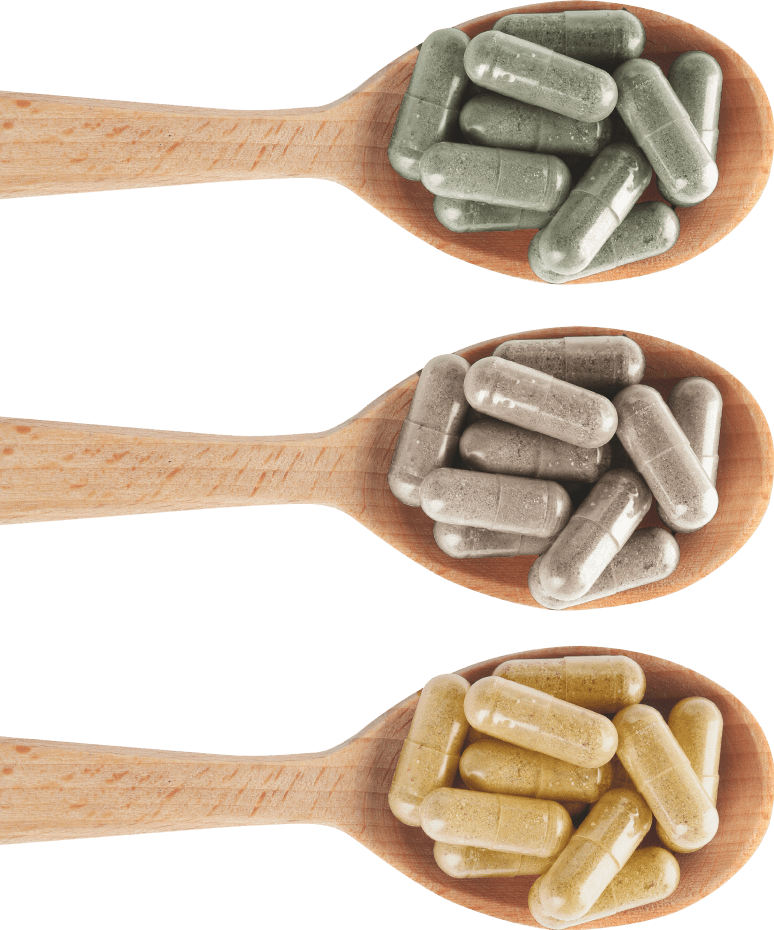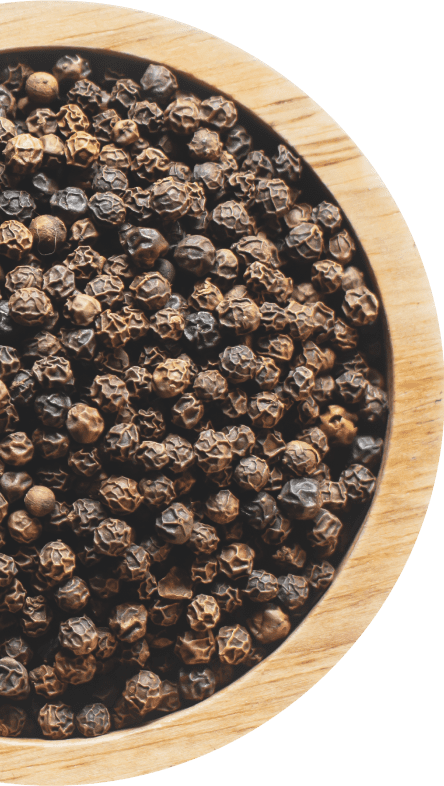 patented extract of black pepper fruit (Piper nigrum), which enhances digestibility of dietary supplements by at least 30 times.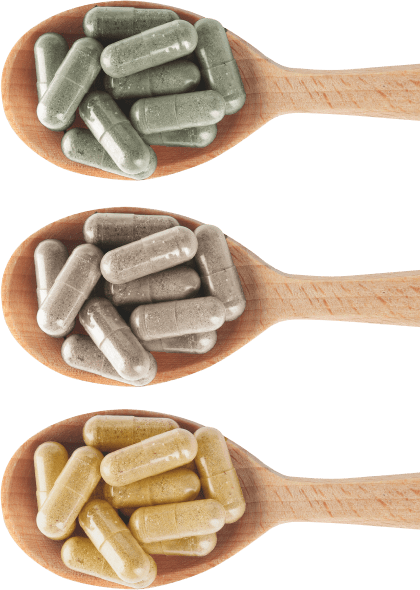 How does BioPerine® work?
BioPerine® activates bioavailability of food components by improving their transport into blood through interaction with epithelium of intestinal cells.
According to research, the substance improves absorption of fat-soluble and water-soluble vitamins, minerals, amino acids, antioxidants and other substances, and also regulates insulin levels.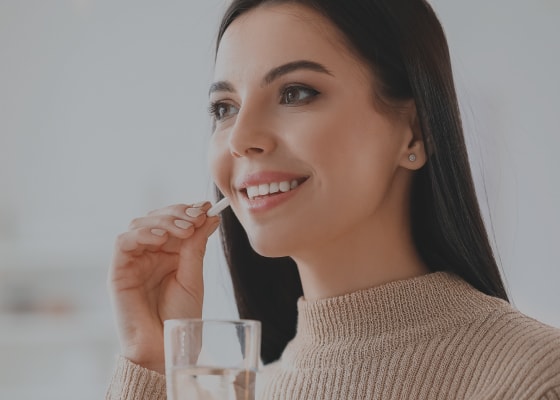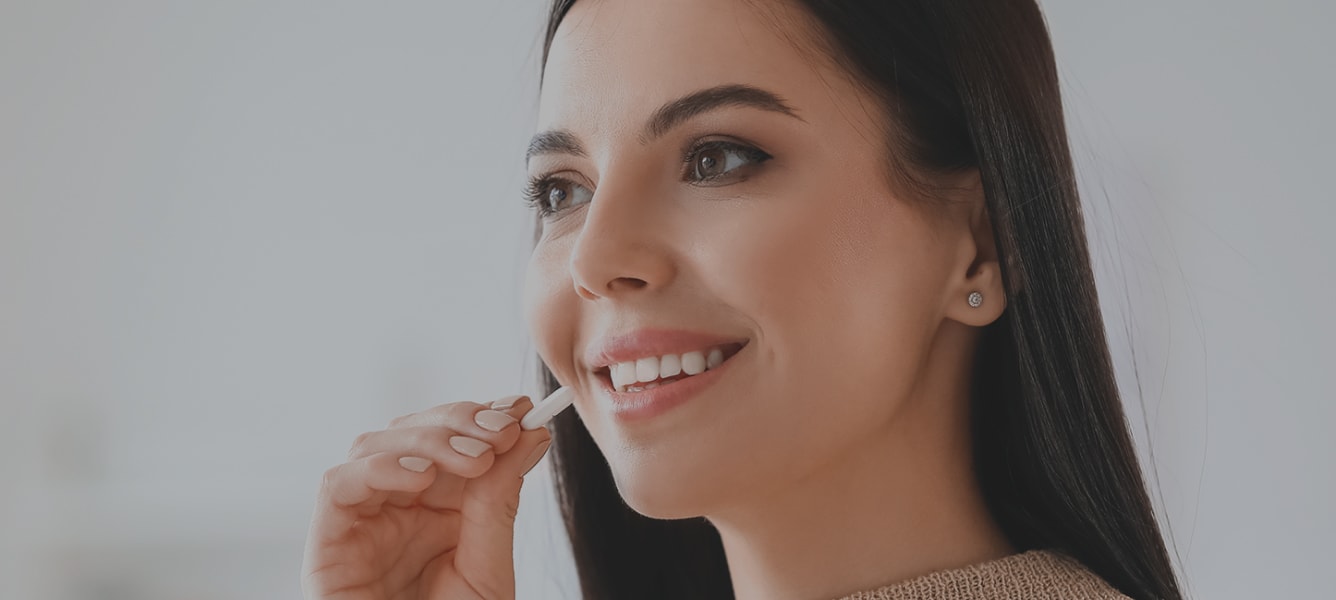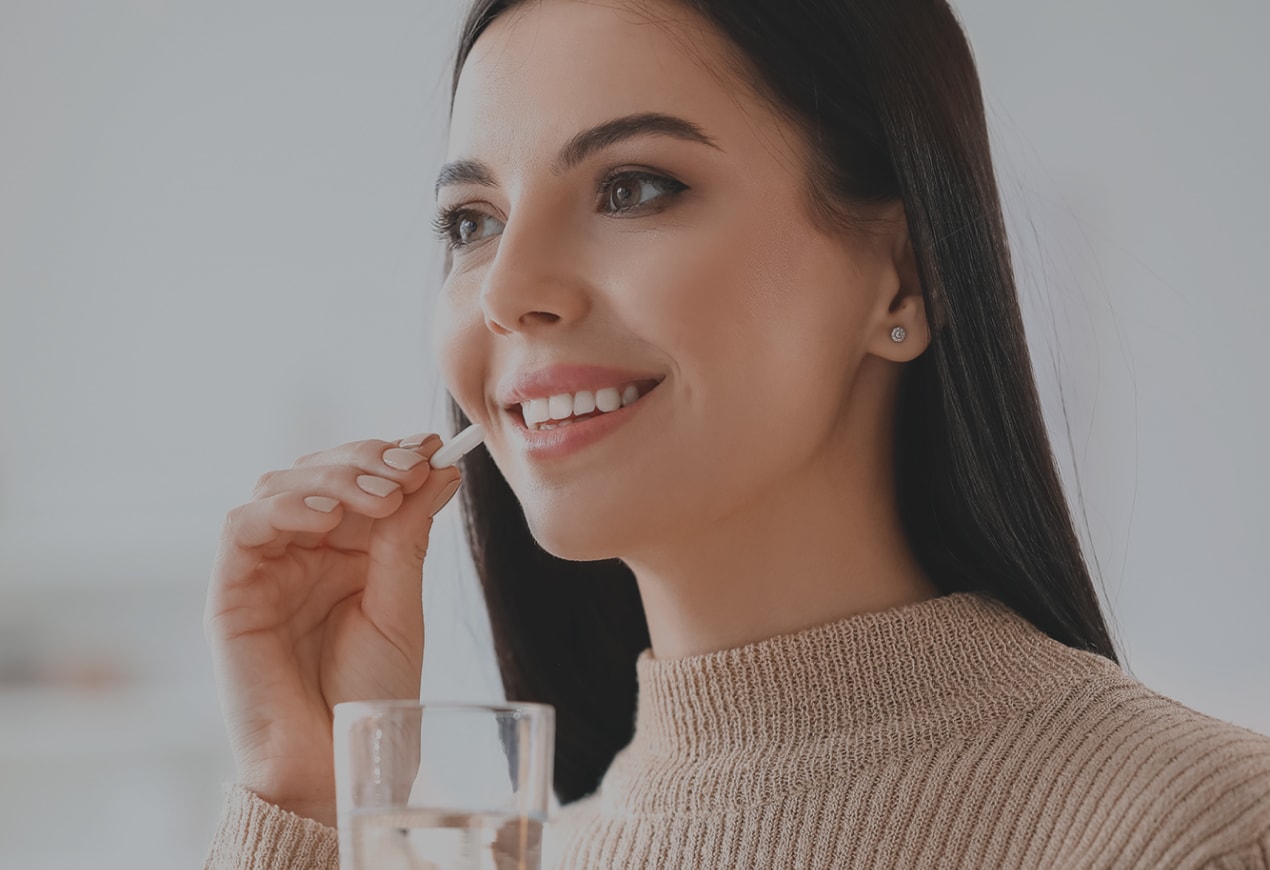 Take the test
The health test was developed by international experts and is designed to draw attention to problem areas in the body and offer an individual support program with Molecular Force complexes.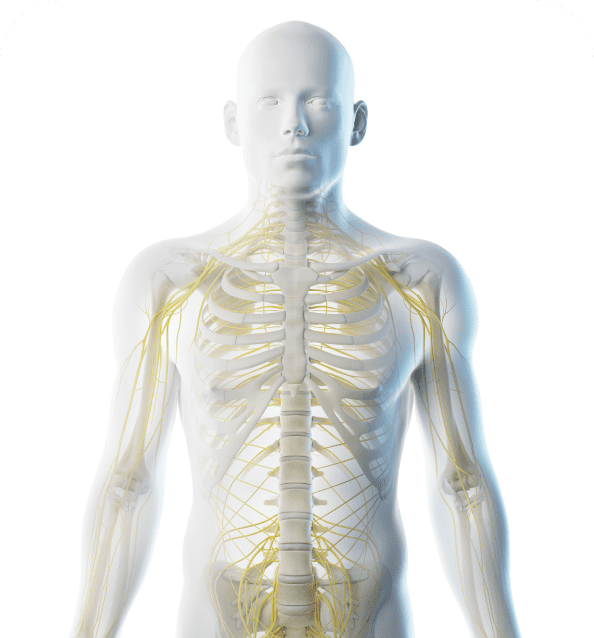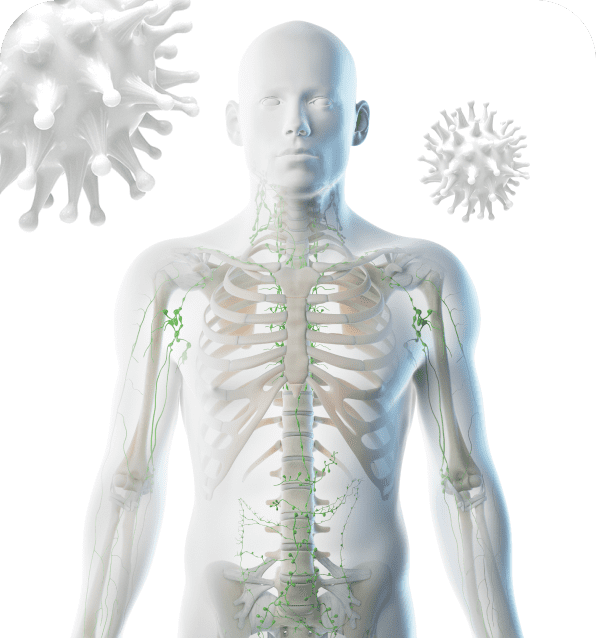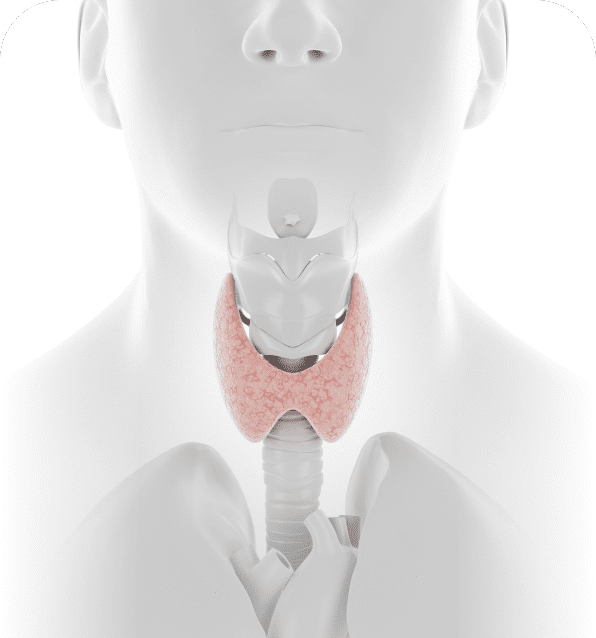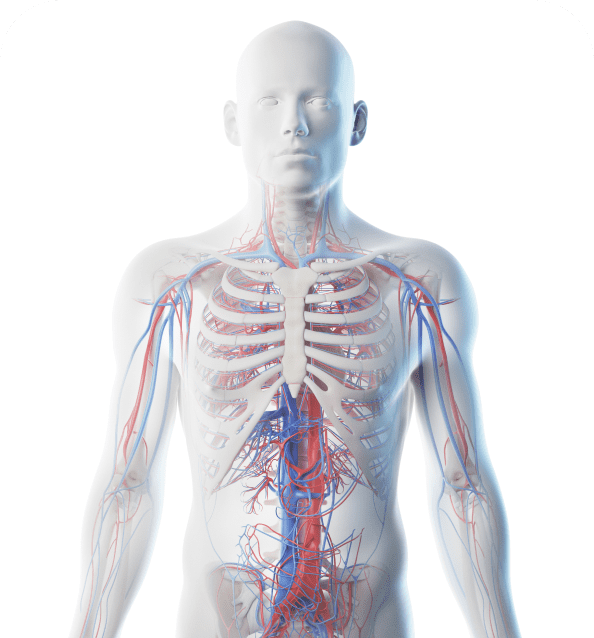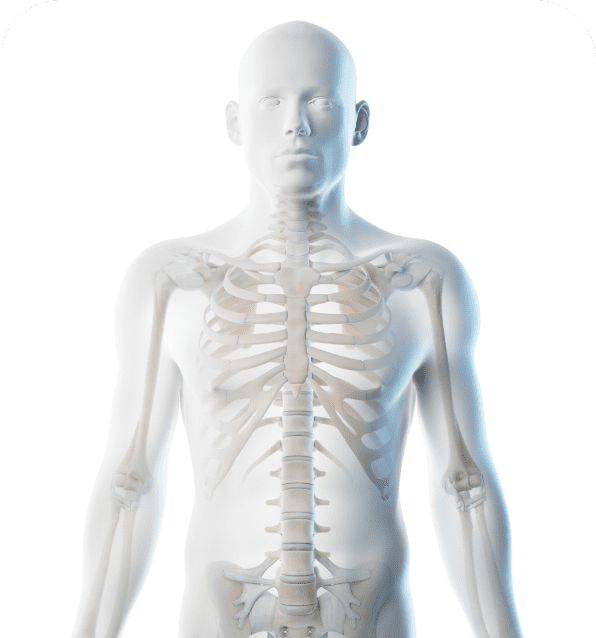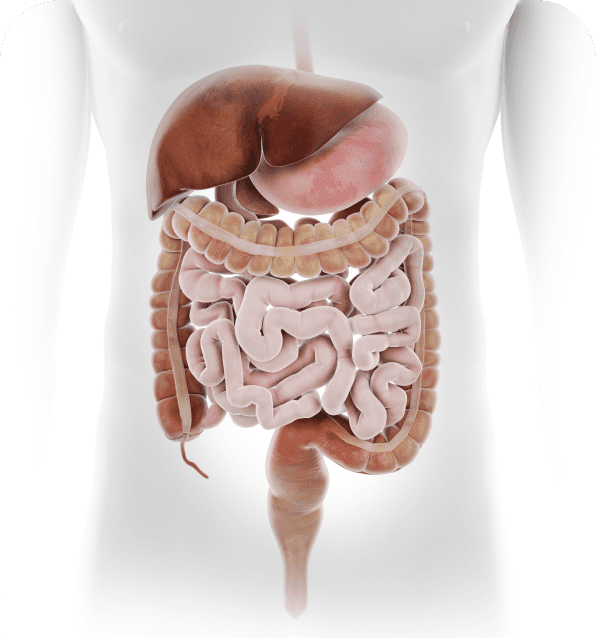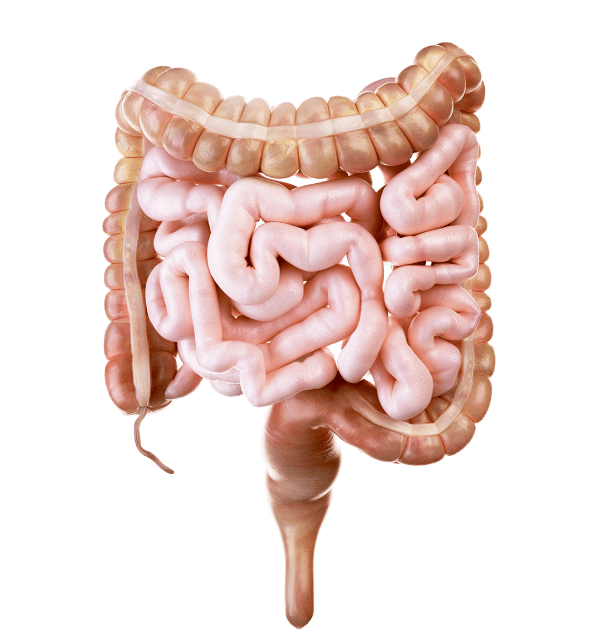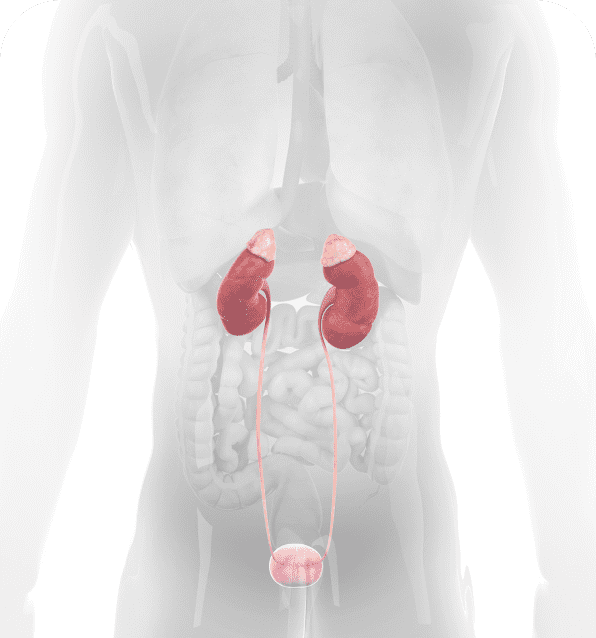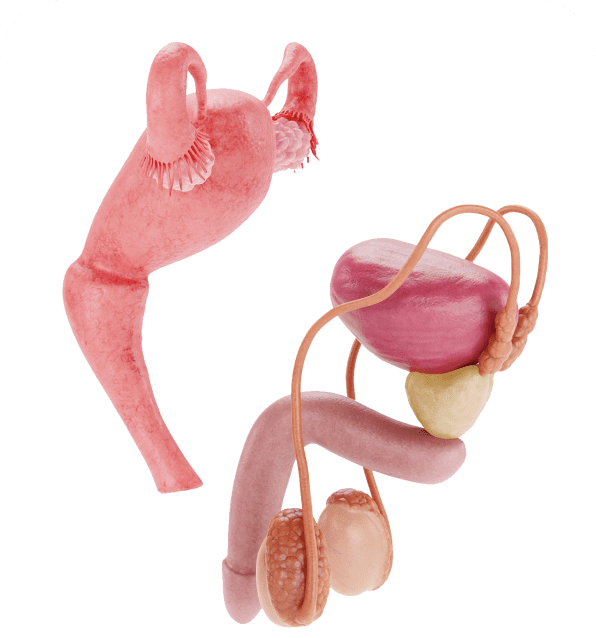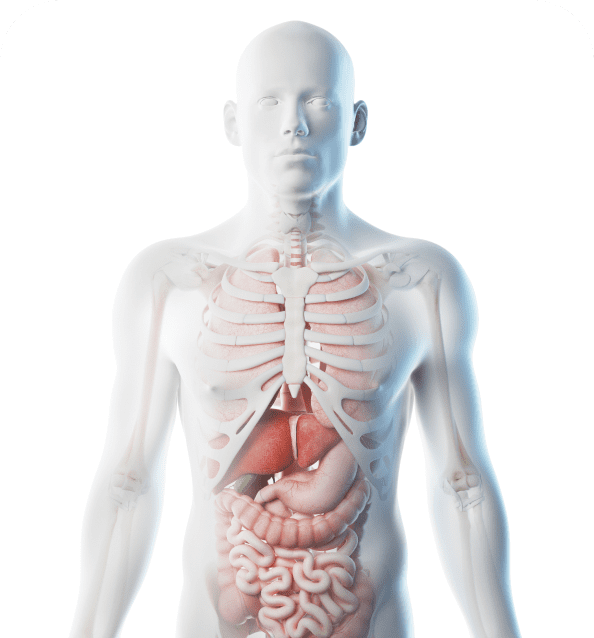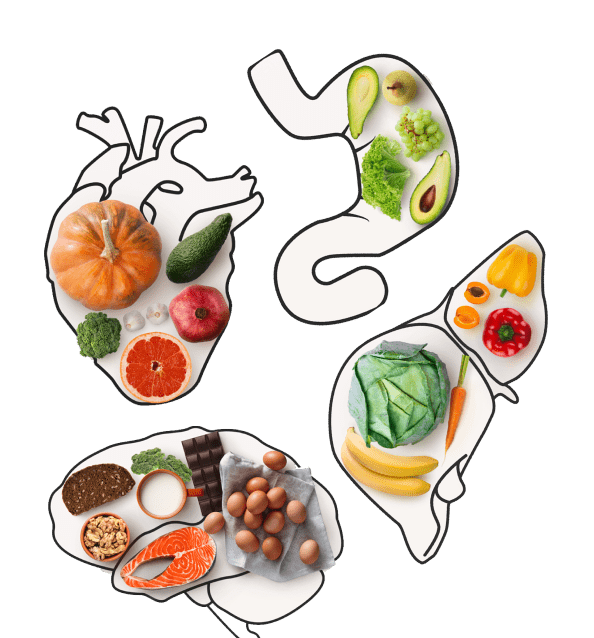 Necessary substances replenishment
Nervous system
A strong nervous system is an important indicator of health. It is responsible for maintaining the internal environment of the body and coordinating its interaction with the outside world. Dietary supplements of targeted action help to cope with stress, improve sleep and quality of life.
Immune system
Immunity is the body's natural shield! Its main task is to detect pathogens in a timely manner and respond to them, protecting a person from a variety of diseases. Special dietary supplements provide a balanced diet with a full range of nutrients that are necessary for the proper functioning of immune system.
Endocrine system
The most important system that regulates activity of internal organs through production of hormones. Coordinating functioning of almost all systems, it ensures adaptation of body to rapidly changing environmental conditions.
Cardiovascular system
Thanks to the cardiovascular system, the blood carries oxygen, hormones and nutrients to all organs and tissues. To reduce the risk of cardiovascular diseases, it is necessary to exercise moderately, as well as follow a proper diet.
Musculoskeletal system
The human skeleton consists of different bones connected by cartilage, tendons and ligaments. To maintain the health of musculoskeletal system, you need to move a lot, consume enough protein and introduce collagen and other useful supplements into the diet.
Digestive system
The digestive system includes several internal organs at once and performs a number of functions. An unbalanced diet often leads to an imbalance of gastrointestinal tract. It is necessary to maintain digestive system in a timely manner so that it functions correctly. We have developed special dietary supplements for each of the digestive tract organs.
Body purification
Human activity is accompanied by accumulation of toxins. Excessive amounts of exo- and endotoxins in the blood lead to intoxication of body and can affect functioning of internal organs. That is why body needs regular help with detoxification with the help of specialized supplements.
Urinary system
The urinary system of body is responsible for formation, accumulation and excretion of urine. Infection of urinary tract can turn into a full-scale disruption of the entire urinary system. That is why ingredients with anti-inflammatory and antimicrobial effects are most effective in prevention and treatment.
Reproductive system
The main task of the reproductive system is reproduction and procreation. It is closely related to other systems where it plays the role of feedback: it is sex hormones that are powerful regulators not only of sexual behavior, but also of mental state and general well–being. The complexes are designed specifically to maintain hormonal balance at any age in men and women.
General body health
A person's well-being depends on the balance of physical and mental health. Physical health is the natural state of a person with the normal functioning of all his organs and systems. To maintain the health of the whole body, you need to be active, eat well, get enough sleep, and refrain from bad habits.
Necessary substances replenishment
Not all vitamins and minerals necessary for our health are produced in the body naturally or are contained in the food consumed. Molecular Force vitamin and mineral complexes are designed for targeted action taking into account the gender and age of a person.