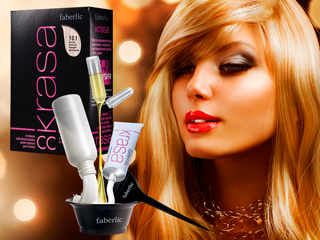 Question: Does the new Krasa permanent CC cream-colour contain ammonia?
Expert Answer: Yes, it does. Since the development of the very first hair dye until today, the mechanism of action hasn't changed: to obtain stable results, the hair needs to swell to allow the pigments to set in. For this swelling to occur, ammonia or other ammonium groups form part of the dye.
Ammonia is a volatile gas, which means that after it has completed its job in the hair, it disappears completely. As for shampoo-resistant dyes, they contain amino groups that are more difficult to wash away, meaning they can remain in the hair even after colouring.