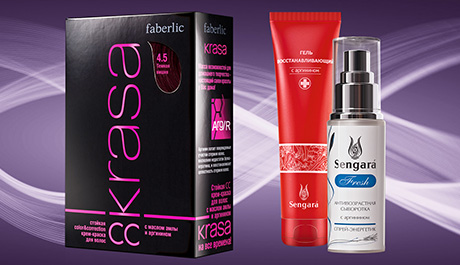 Question: What does arginine do in cosmetic formulas?
Expert's answer: Arginine is one of the essential amino acids used in the biosynthesis of proteins, it plays an important role in the production of collagen required to maintain skin elasticity, helps restore and regenerate skin, besides, it significantly improves skin tone. Arginine supports the production of nitrogen oxide that balances microcirculation in tissues and improves vascular tone.
Arginine is widely used in cosmetology. It is added to face cream formulas and acts as an active ingredient in anti-aging skin care products. The formula of the KRASA Hair Cream Color also contains arginine – it helps restore the cell structure of damaged hair. The Fresh Serum with arginine is used in anti-aging treatment – it improves skin cell metabolism, evens skin tone, stimulates blood circulation.
Restorative functions of arginine are also used in the products for the whole family. Sengara Restorative Gel is a must-have for treating bruises and abrasions, it fights swelling and inflammation, acts as an antiseptic and pain relief agent. The product restores damaged tissues, remedies the effects of microtraumas and insect bites – in other words, it is an all-purpose helper for any skin damage.