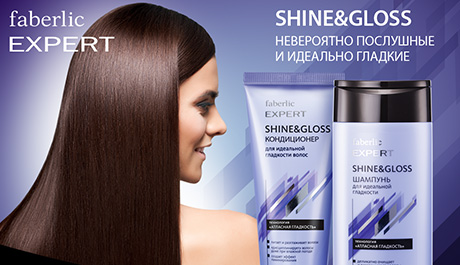 - What products can be used to efficiently and delicately straighten hair?
- We have the Expert Shine&Gloss line (8971 and 8972) designed to smooth hair. Last year it received the best of the best award in "Alliance of beauty and science in hair care products" nomination. If you use these products regularly, your hair gradually becomes smooth and straight, without fuzziness that so many women dislike.
Use additional thermal protection products when styling. It is a less damaging and more smart way to straighten hair. Besides, if you decide that straight hair is not your style, you can always go back to puffy hair style, while it would be hard after a salon straightening treatment.
We do not support aggressive treatments for hair and skin, as in most cases they have heavy knock-up effects. Better don't fight nature and live in harmony with it.