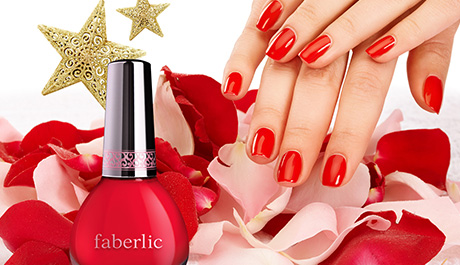 Current fashion is fluid and can approve any colour combinations. Still, even the tiniest moments are important for your style!
So, what should we pay attention to when we choose shade of nail polish?
1. Colour of apparel
Light, close to natural shades of nail polish, including pearlescent ones, are perfectly matched with clothes of any colour or style. French manicure also fits anything.
Pink shades look good with floral prints in pastel, light floaty looks. Red is traditionally considered an active colour, it will be balanced with clothes in black & white, grey, brown shades.
Very dark shades of nail polish, up to black, are no longer considered provocative instruments, they are well matched with everyday clothes, especially with accessories of the same colour range. While bold, bright colours should be combined with casual clothes in perfectly matching colours or in neutral shades.
Glittery nail polish is for the nights out, combined with sparkles in makeup, clothes or accessories. Avoid too much glitter, so the best combination is glittery manicure with plain, softly gleaming fabric, such as silk, satin, satin-back crepe.
2. Makeup shades
Natural, nude makeup allows any nail colour. Meanwhile, if you add bright colour highlights, for example, smoky eyes or expressive cat eyes, you can use dark and bright red shades for manicure to power up your look.
If you have main colour in your makeup, choose corresponding shade of nail polish. Complement "cold" shades in makeup with also "cold" shade in manicure, and vice versa. Light, delicate and romantic shades look great with unusual shades of nail polish – mint, lilac, azure.
3. Skin tone of your hands
Alabaster skin looks good with "cold" shades on nail polish: dark grey, light lilac, mint. Your nail polish should correspond your colour type: blondes with light, delicate fingers won't benefit from loud, luminescent manicure.
Olive skin requires bright colours in your look. Dusty, cold shades make your hands dull. Dark, bold, berry shades are for you. People with hyperemic skin should choose warm colours and dense, bold shades.