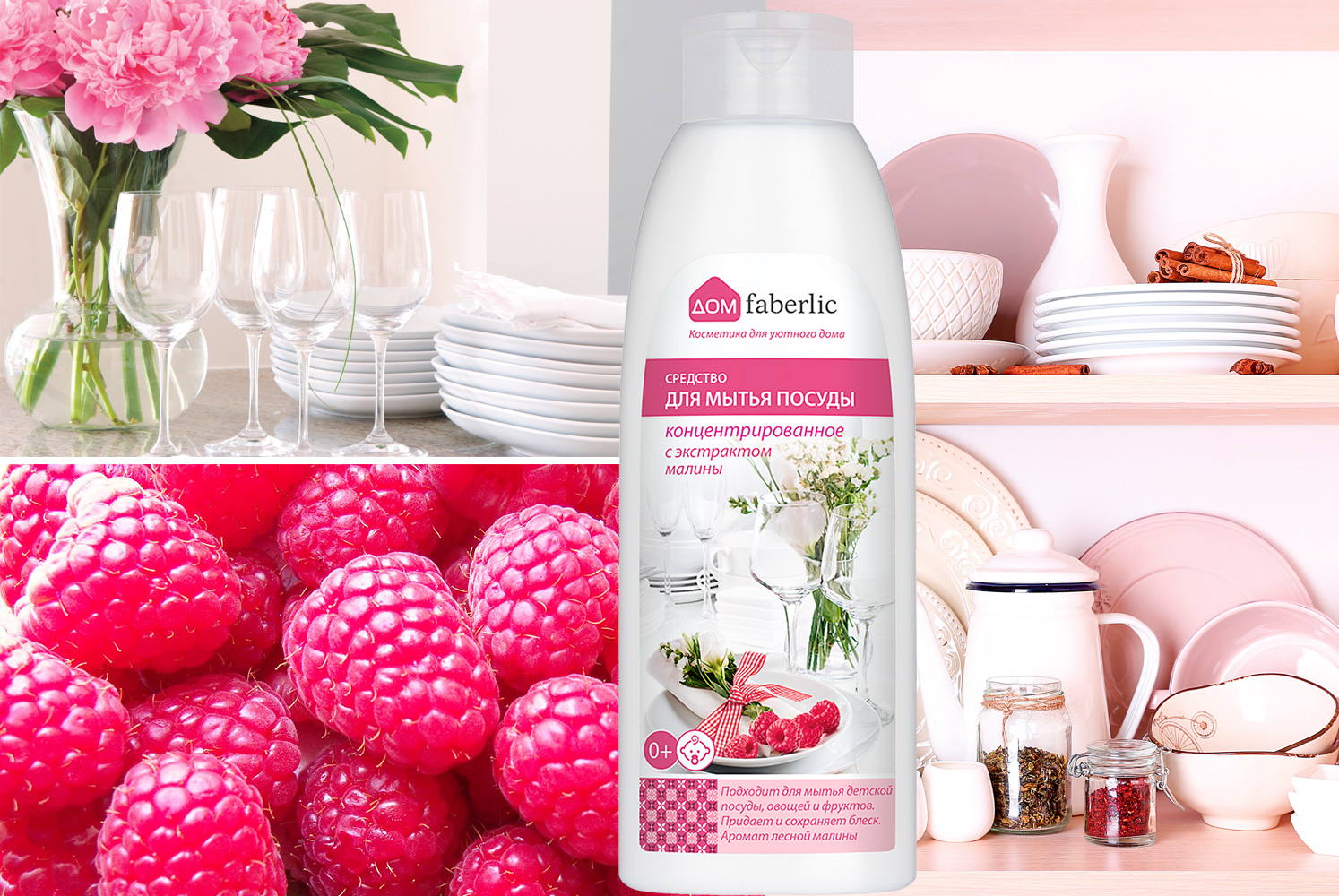 Every house lady knows how difficult the cleaning is, even if it is regular. Spring cleaning can take whole day and make you really tired. Of course if you don't have magic helpers for any case – such as the Faberlic home products.
1. Concentrated Laundry Detergent
Use it to wash tablecloths and napkins from a party as well as to freshen up your home textile. This laundry detergent keeps fabric bright and works at the temperature from 30 to 95 degrees.It handles dirt quickly and is easily washable.
2. All-purpose Antibacterial Spray
Perfect for bathroom, children's room, hall or kitchen. Efficiently fights bacteria and viruses at any surface, delicate for your skin, non-washable.
3. Dishwashing Gel
This concentrated gel creates a firm fluffy foam, quickly dissolves grease and leaves no traces even on thin crystal glasses. Any dish set of yours will shine as brand new!
4. Extra Oxy Oxygen Stain Remover
Eco-friendly formula based on active oxygen and bio ferments fights both fresh and old stains, makes laundry fresh and is suitable for baby clothes. You can also use it to clean kitchen surfaces, thermos and pots from any deposits.
5. Bathroom Cleaner
Dissolves lime- and soapstone while being chlorine-, phosphate- and abrasive-free. Leaves pleasant smell and makes future cleaning easier.
6. Oven Cleaning Gel
Suitable for all types of stoves from metal, ceramics and glass ceramics. Cleans grills, barbeques, oven glasses with no extra effort: just apply the product and leave for a few minutes to let it dissolve grease. Then just wipe the surface with a wet sponge.
7. Cleaning Cream for Stainless Steel Surfaces
Old dirt on frying, baking and cooking pans, cooker hoods disappears without a trace. This cream removes caking and lime scale without damaging polished surfaces.

8. Microfiber Wipes
We have several types for you: to clean office machines, glasses or all-purpose ones. Any of these wipes leave no traces or fibers while removing the dirt completely.

9. Concentrated Gel for special fabrics
Prevents fluffing and mashing on clothes that require special treatment. Gel can be used for wool, jersey, lace, curtains, thermal wear and down coats.

10. Window and Mirror Cleaner
Efficient even in spaces with high humidity. As well as for any mirrors and plastic surfaces at home or in a car. This Cleaner not only makes your glasses and mirrors shine, it has anti-mist effect