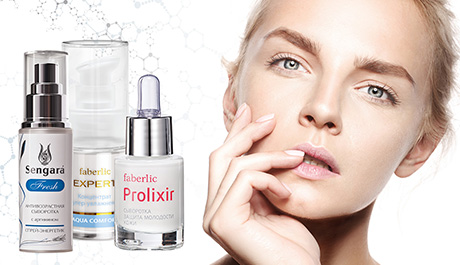 Question: Could you please tell me why do we need serums, how to apply them and how do they work?

Expert's answer: Serum is a product with a high concentration of active ingredients. It should be applied onto a thoroughly clean skin to let its formula penetrate deeply. Anti-age serums are used in the evening, moisturizing serums – in the morning.



Using a serum, apply just a few dollops of the product onto your face – it's quite enough. Then gently massage your skin with soft pressing upward motions to help the product better absorb.

The Prolixir Concentrated Serum hydrates, smooths and improves the appearance of your skin, stimulates natural renewal processes. Its formula contains the Telosense biocomplex that prevents cell "wearing-out". Start using the serum at the first signs of aging.

After applying the serum let it work for at least several minutes and wait till it is fully absorbed, then use a cream from the same product line – it enhances the effect of the serum and protects cells.

There are even products that can be used with your makeup on! That is how the Sengara Fresh Anti-Aging Serum with Arginine should be applied. The product enhances cell metabolism, evens skin tone and adds brightness. Its formula with arginine stimulates blood circulation and infuses top layers of epidermis with vital energy.

Serums help us maintain youthful look and keep age traces away from our skin. Moisturizing serums make even the young and toned skin more healthy, anti-aging products restore well-groomed look of your skin, infuse it with moisture and active ingredients – a must-have in an efficient skincare program!